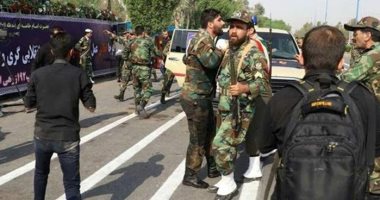 Ali Shamkhani, the secretary of Iran's National Security Council, said that US moves in the region increase insecurity and create an atmosphere of misunderstanding, according to media sources.
The Secretary of the Iranian National Security Council said: Security in the region can only be achieved with the exit of foreign forces that undermine stability.
Earlier, a report by the American National Interest Magazine stated that even assuming that the nuclear agreement concluded in 2015 between Iran and the major powers will be ideally implemented and faithfully implemented, Iran will continue to pose a major threat to peace in the region and beyond..
The report added that, according to the International Atomic Energy Agency, until last month, Iran had more than 8 times the maximum number of enriched uranium allowed under the terms of the nuclear deal.