The Pomegranate Festival, which will continue until November 22, is currently being held in the "App Watch" park in the capital, Tehran, and aims to provide support for local agricultural products, according to the "Euro News" website.
"The pomegranate is one of the symbols of Iran, you can see it in many works of art and in many cities where it is grown," says Vida, a graphic designer. "Iranian pomegranate is famous in the whole world and is exported to many countries."
On the sidelines of the festival, an exhibition of handicrafts, traditional foods and compounds derived from pomegranate was also held.
The pomegranate is one of the autumn fruits and is cultivated in various Iranian cities, including the provinces of Yazd, Fars, Isfahan and Lorestan, as well as the cities of Sawa, Firuzkoh and many other regions with varied and excellent quality.
Pomegranate Drink Distribution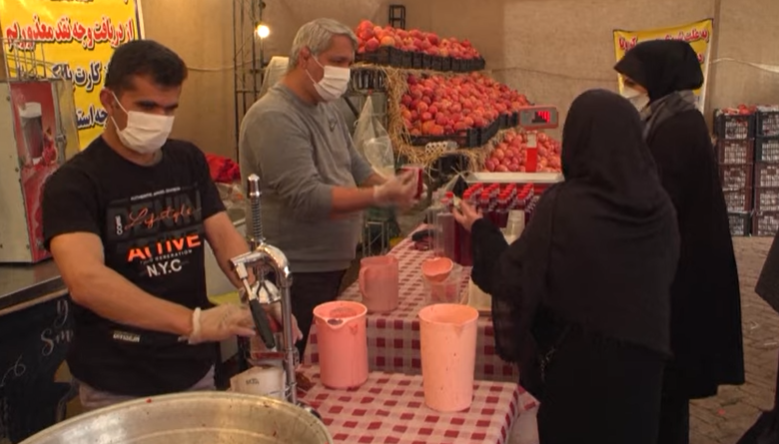 pomegranate juice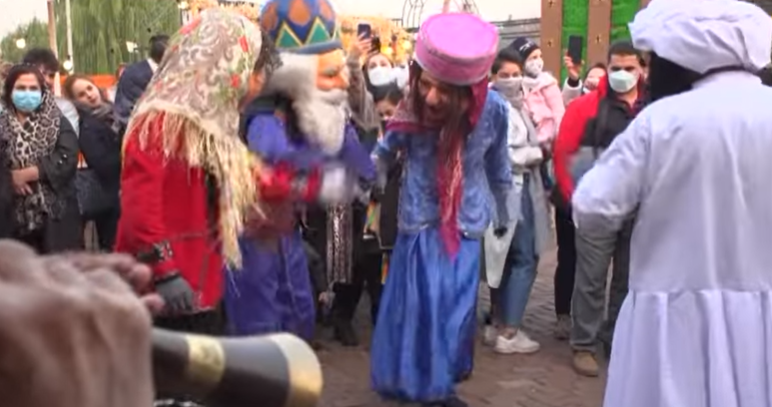 pomegranate festival
Pomegranate juice has many health benefits, because it contains three times more antioxidants than green tea or red grapes, which indicates its important nutritional value, in addition to that it contains important vitamins and minerals such as vitamin A, B3, B9. Folic acid and vitamin C, pomegranate also contains calcium and iron.
According to a report published on the website, HealthlinePomegranate juice plays a role in maintaining dental and oral health and protects you from gum diseases and problems, such as:
1. Helps prevent oral cancer
Because it is rich in polyphenols, which contribute to the prevention and treatment of some types of cancer, such as oral cancer, as it prevents the growth of cancer cells and eliminates them..
2. Eliminates bad breath
Pomegranate helps you get rid of bacteria caused by food waste, which causes bad breath.
3. Treating sores on the gums
Pomegranate contains vitamin C in abundance, so it is able to treat a variety of diseases that occur due to vitamin C deficiency, and one of these diseases is canker sores on the gums..
4.dry throat treatment
Pomegranate contains a nutrient to relieve dry throat and eliminate hoarseness.
5. Preventing tooth decay
Pomegranate prevents tooth decay and treats the pain caused by cavities, because it contains iron and calcium that is able to protect the teeth from the bacteria that cause cavities.