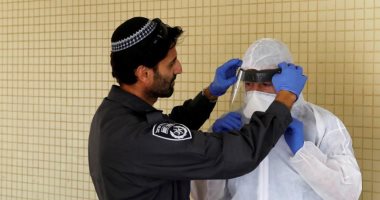 Israel said today, Monday, that it has started trials of the second phase of its vaccine to prevent Covid-19 with the participation of a thousand people, which is the candidate vaccine that, if successful, could be ready to vaccinate the general public by the end of next summer.
The Israeli Defense Ministry, which oversees the Institute for Biological Research, said, "No significant side effects have been identified" during the first phase, which witnessed the testing of the vaccine developed by the institute on 80 people.
The ministry's statement did not include any other details of the results.
After the Ministry of Health agrees to proceed, the second phase will be conducted over a period of several months for a thousand volunteers from the age of 18 and over.