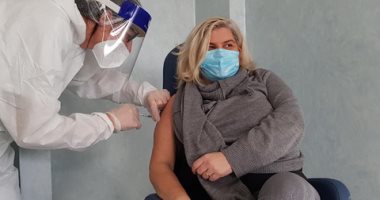 The Italian "Ansa" agency said that the vaccination process against the Corona virus continues in Italy intensively, and the number of Italians who received the vaccine against the epidemic has increased to 84,027 people.
The agency noted that Lazio is the region with the largest number of administrations in absolute terms, with the vaccination of 17,374, while the Autonomous Province of Trento leads the ranking in terms of percentage of vaccinations 45.1% of the number of doses provided 4,975.
Italy received 9,750 doses of the vaccine last December. On January 1, Italy received 469,950 other doses and are currently being administered.
Italy ranks second in Europe after Germany in terms of the number of people who have been vaccinated with the anti-COVID-19 vaccine.
Yesterday evening, Monday, the Italian Ministry of Health announced 10,800 new cases of Coronavirus, while 348 deaths were recorded during the past 24 hours, bringing the total number of Covid-19 victims to 75,680 since the start of the health emergency in February 2020.
According to these data, 77,993 test swabs were conducted to check for the virus, and the index of positive cases today reached 13.8%, a slight decrease compared to previous days. Intensive care patients have also decreased by 4, who now total 2,579.
16,206 people recovered between yesterday and today, which brings the total of those who have overcome the virus since the beginning of its spread to one million and 520 thousand and 106.