The fourth round of the Italian Serie A championship "Calcio" concluded with the Udinese match against Napoli, which ended with the latter's victory by 4-0 on Monday evening at the "Alfrioli" stadium in the fourth round of the competition.
Napoli rose to the top of the Italian league standings with 12 points, collected from winning its past four matches, to become the only team that has managed to achieve the full mark so far.
Napoli raised its score to 10 in return for receiving two goals as the strongest defensive line and the second strongest front line behind Lazio, who scored 11 goals.
Napoli benefited from Roma's first loss of the season, when they fell to Hellas Verona 2-3 and Milan drew 1-1 with Juventus.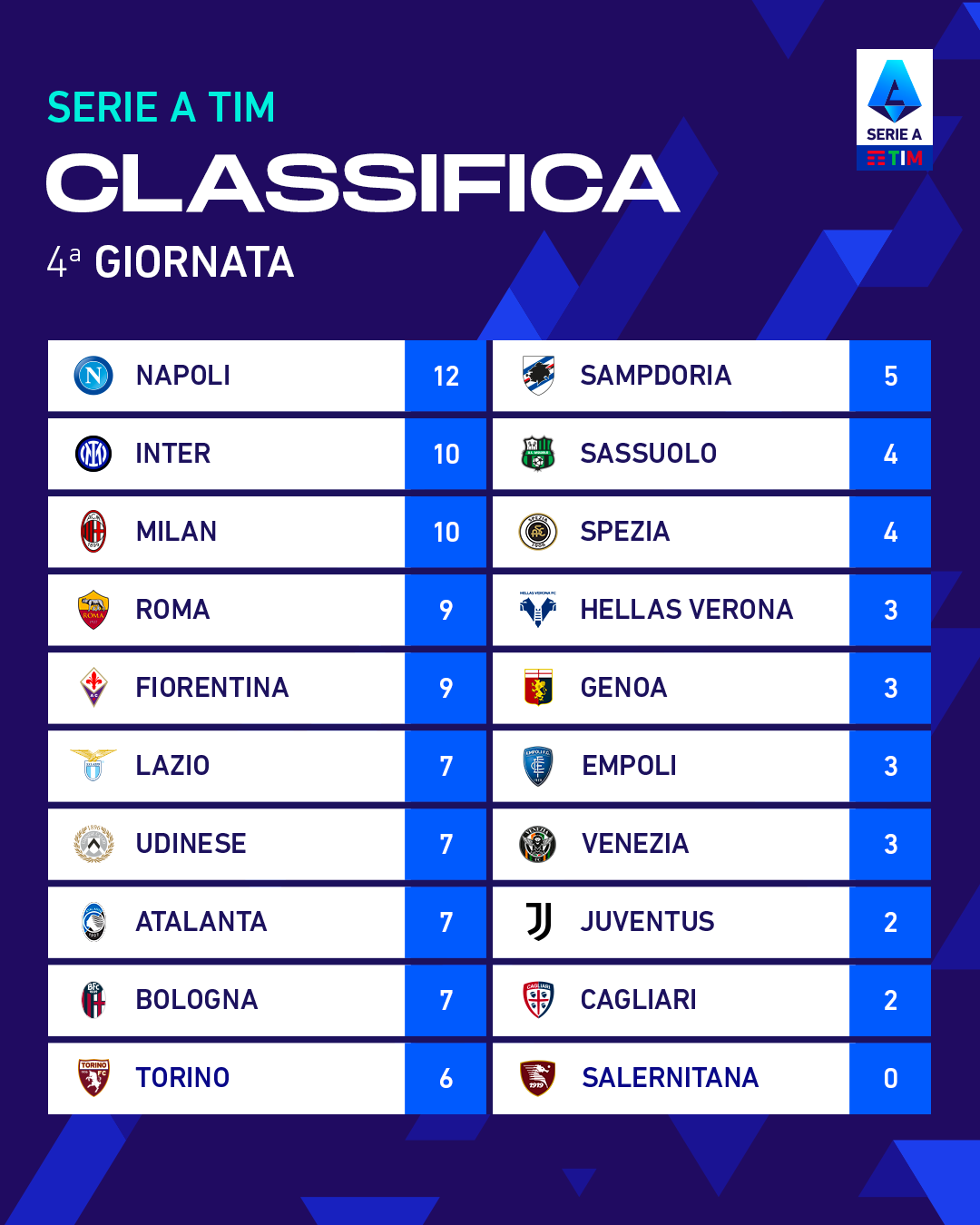 Italian league standings
Inter Milan, the champion of the last edition of Calcio, was in second place in the Italian league table, with 10 points, collected from winning 3 matches, drawing in one, scoring 15 goals and receiving only 4.
Inter Milan defeated its host Bologna 6-1, in the meeting that brought the two teams together on Saturday evening, at the "Giuseppe Meazza" stadium.
While Milan booked the third place with the same balance of points, led by coach Stefano Pioli, with a goal difference in favor of its neighbor Inter.
Italian league standings
While the fourth and fifth positions in the Italian league table were reserved for Roma and Fiorentina with 9 points, after the first fell against Hellas Verona with two goals to one.
Juventus continued its decline in the Italian league standings after booking the eighteenth place in the standings table this season by monitoring two points, after failing to achieve any victory in the competition so far..
The Italian club Juventus drew with its guest counterpart Milan, 1-1, in the confrontation that took place between them on Sunday evening, at the "Allianz Stadium"".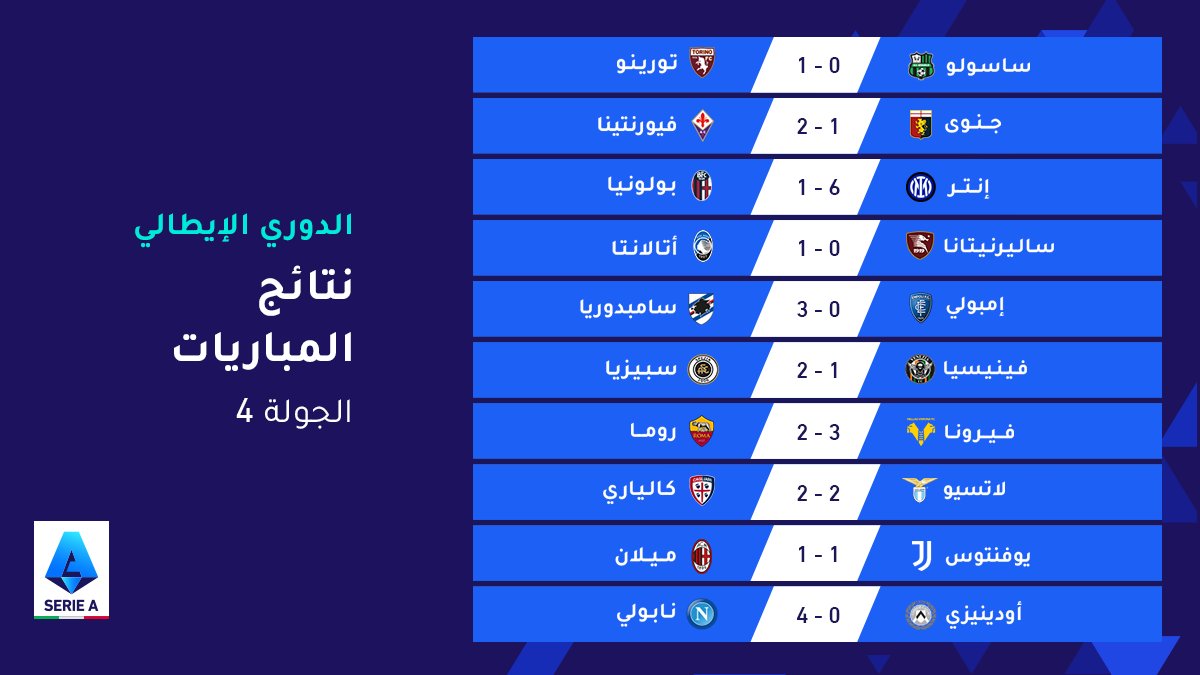 The results of the fourth round in the Italian League