A team of scientists from the University of "Auckland" in New Zealand found the first evidence of the use of the "Kia" parrot, or what is known as "mountain master", as a tool in order to adapt to a disability that occurred to him due to a fracture in his beak, as researchers documented his use of gravel to clean himself as an alternative It has a broken beak, and although there are reports of pet parrots using self-care tools, the use of gravel by this species, found in Willowbank Wildlife Sanctuary in Christchurch, New Zealand, is recorded for the first time.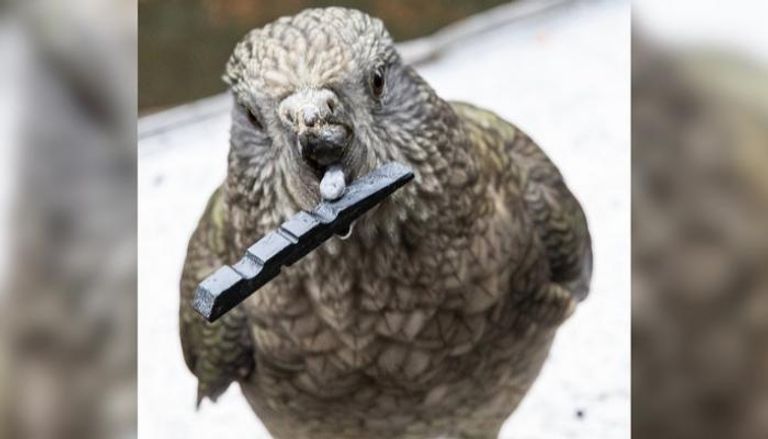 parrot
For her part, Amalia Bastos, the study's lead researcher, says in a report published on the university's website in conjunction with the publication of the study, that the use of gravel highlights the intelligence of this type of parrots in the Alps..
The parrot "Kia" does not regularly use special tools, so the use of an individual innovative tool in response to his disability shows great flexibility in their intelligence, they are able to adapt and solve new problems flexibly as they arise, Bastos confirms, according to what was reported by the Emirati "Al Ain" website.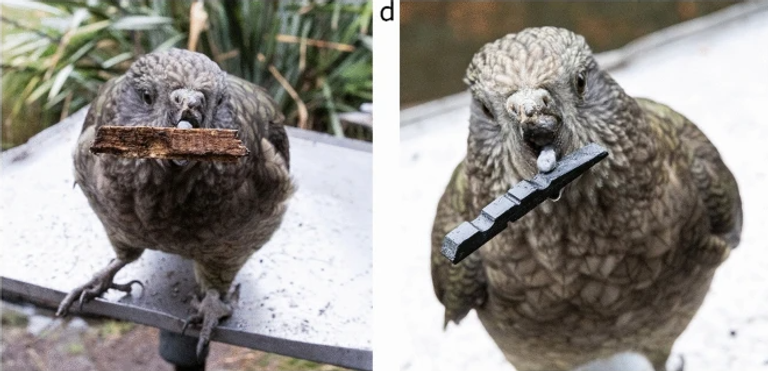 The parrot adapts to his disability
She adds that the parrot's behavior was constant and repetitive, and therefore it is seen as deliberate and innovative, and the pebbles that the parrot picked up were different from those picked up by other "Kia" parrots, and were always of a certain size, and this indicates an intentional act to find a way to clean itself after losing half the top of its beak.
This parrot was found in 2013 losing the upper half of its beak, and it is not known exactly how the injury occurred, but it is believed to be the result of an accident with a pest trap, and was brought to the South Island Wildlife Hospital, where he was cared for until he returned to health and now lives in Big cage at Willowbank Wildlife Sanctuary.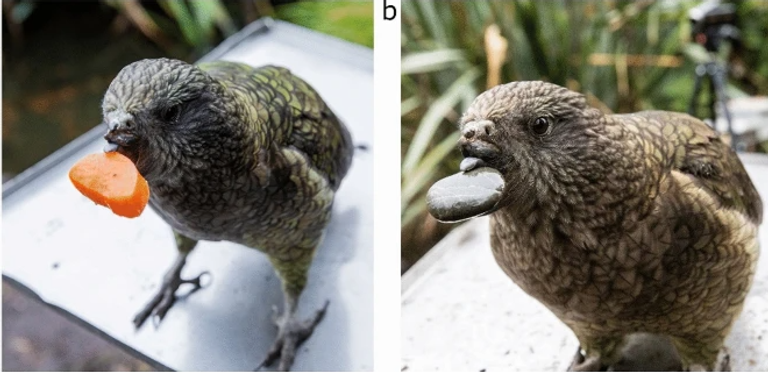 A parrot adapted to its disability