Ivanka Trump, the daughter of former US President Donald Trump, was seen last Thursday with her eldest son, Joseph, wearing a $90 belted dress as she donated to a local Jewish food bank in Miami, according to the British Daily Mail website..
Ivanka, 40, was known for her elegant looks during her time in the White House, but she chose an inexpensive dress by the German fast fashion brand.Lichi', when she visits the food bank.
Ivanka, who has kept a relatively low profile since her family moved to Florida, paired the miniature beige dress with cat-eye sunglasses when outing her eight-year-old, leaving her long blonde hair loose around her shoulders.
It is reported that Ivanka said in a press interview in 2015, that she does not have a hair dryer because she did not know how to use it, so she often walks the streets with her wet hair.
Ivanka also wore simple jewelry such as a simple ring on her right hand and small gold earrings, and she did not have a 5.22 carat diamond wedding or engagement ring, rumored to be worth more than $500,000..
Her son Joseph was dressed in casual clothes, which consisted of a light blue T-shirt with a round neck, navy pants in front and a baseball cap to protect his eyes from the sun..
Ivanka and her son were in their own "black SUV" and had a security guard with them watching closely as they made their donation two weeks before Thanksgiving..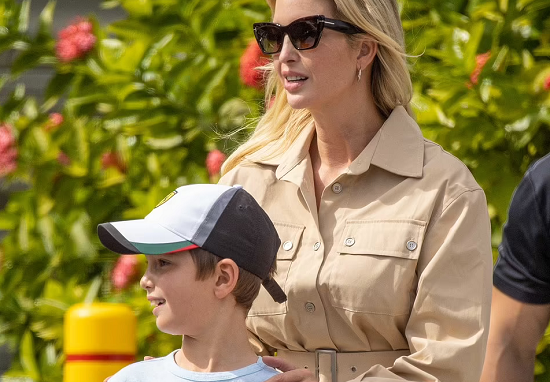 Ivanka with her son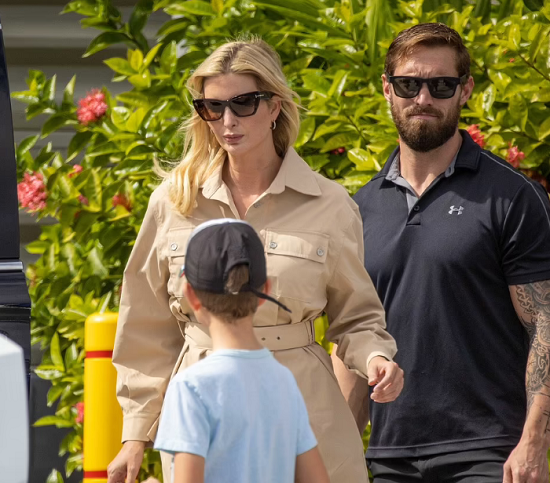 Ivanka and her son with the bodyguard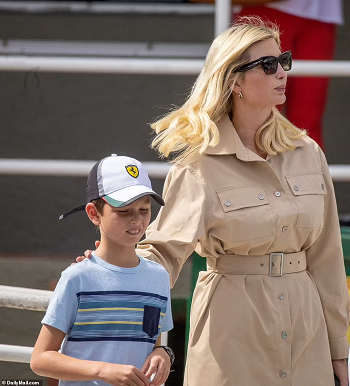 Ivanka Trump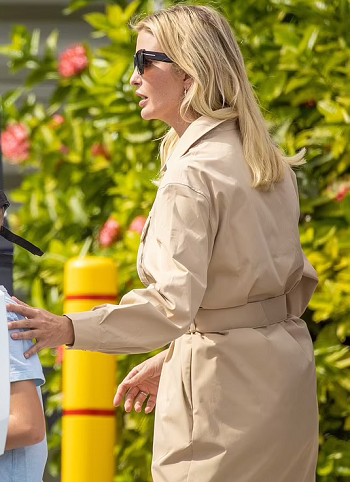 Ivanka Trump