Celebrity photographers' cameras spotted a different appearance of Ivanka Trump, the daughter of former US President Donald Trump, and what drew attention to her was her appearance without cosmetics, which sparked controversy around her..
Professional photographers managed to capture Ivanka Trump, the 40-year-old businesswoman, with her husband, Jared Kushner, and her 10-year-old daughter, Arabella, at the Desertland Park Kart in Miami, according to RT.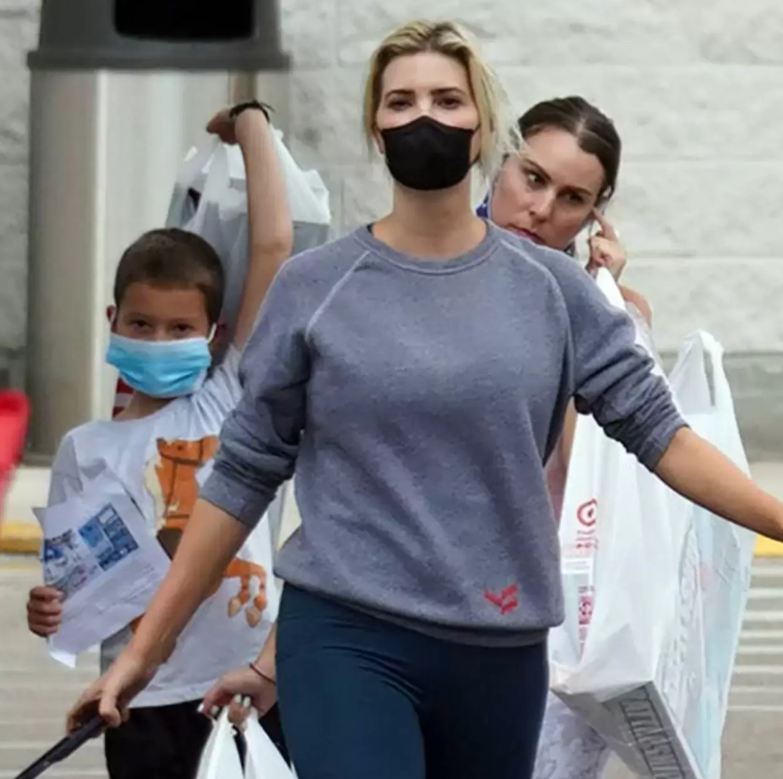 Ivanka Trump
Ivanka stood out without using makeup, and she was wearing a mask on her face, andShe holds a phone in her hand, while a discussion took place among the followers about Ivanka's appearance, and one of them commented, "I did not recognize Ivanka without makeup."".
On the other hand, Ivanka Trump was seen last Thursday with her eldest son, Joseph, wearing a dress decorated with a belt worth $ 90 while she donated to the local Jewish food bank in Miami, according to the British newspaper "Daily Mail" website..
Ivanka, 40, was known for her elegant looks during her time in the White House, but she chose an inexpensive dress by the German fast fashion brand.Lichi', when she visits the food bank.
Ivanka, who has been relatively out of the spotlight since her family moved to Florida, paired the short beige dress with cat-eye sunglasses when outing her eight-year-old, leaving her long blonde hair loose around her shoulders.
It is noteworthy that Ivanka said in a press interview in 2015 that she does not have a hair dryer because she did not know how to use it, so she often walks the streets with her wet hair.
Ivanka also wore simple jewelry, such as a simple ring on her right hand and small gold earrings, and she did not have a diamond wedding or engagement ring weighing 5.22 carats, and it is rumored to be worth more than 500 thousand dollars..
Her son Joseph was dressed in casual clothes, which consisted of a light blue crew-neck T-shirt, navy pants and a baseball cap to protect his eyes from the sun..
Ivanka and her son were in their own car and had a security guard with them who was keeping a close eye on them as they made their donation two weeks before Thanksgiving..