Hollywood star Jennifer Aniston launched her own beauty brand, specifically in the hair care industry, which bore the name LolaVie Jennifer Aniston is one of the most prominent beauty icons in the world, and she made headlines with her haircut "The Rachel" after the series "Friends", and it is one of the most famous haircuts of the nineties, and she has distinguished hair so far, and perhaps this is what prompted her to share secrets Her beauty with her audience through her new brand.
Jennifer announced her new brand on her official Instagram page, where she wrote: "Hello world.! MeetLolaVie This project has been in the works for a long time and I am very excited to finally be able to present it to you. Our amazing team put a lot of effort into making this line – and we're really proud to say it was made without all the bad stuff.. Paraben-free, silicone-free, sulfate-free, phthalate-free, gluten-free, vegan…and of course. Cruelty free, because we love our animals, our first products today."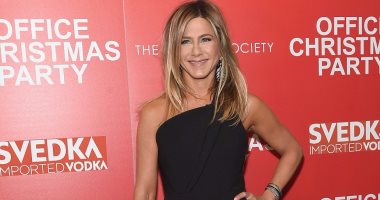 In an interview with People magazine, Jennifer said, "I've been working on this for a long time, working behind the scenes to be able to develop hair products," noting that she drew inspiration for her brand from her early years in California. She said, "When I bought my first car, a used car, someone said to me, 'What did you call it?'" And I looked at him and said "lola" because I love "Whatever Lola Wants" so much that I'm getting called out to him over time.
While Aniston opted for the classic black and white packaging, it is based on giving damaged hair a chance to get rid of wear and tear through healthy nutrition, and the most interesting part of the Aniston hair care range is that she tested it on herself and her friends.
She said, "Every time we had a new formula, I would pass it on to my friends because they have all different hair types, and it was important to get their feedback.".