International superstar Jennifer Lopez is considered one of the icons of music in the world, in addition to being one of the influencers of fashion and beauty, as she is able to catch the eye, whether when she appears on the red carpet, in shopping trips, or when exercising, all the way to her distinguished performances on the stage that receive Loved by her fans around the world.
Jennifer Lopez stuns in a Ralph Lauren suit
Jennifer Lopez managed to grab the attention yesterday evening, after appearing on stage in Global Citizen Live 2021 Lopez showed off one of her best looks in a one-piece outfit.
The 52-year-old star wore a distinctive black Ralph Lauren suit, with a slash neck, the one-piece suit came with sleeves and gold embroidery, and the waist also had sparkling embellishments designed very distinctively, the design showed its grace.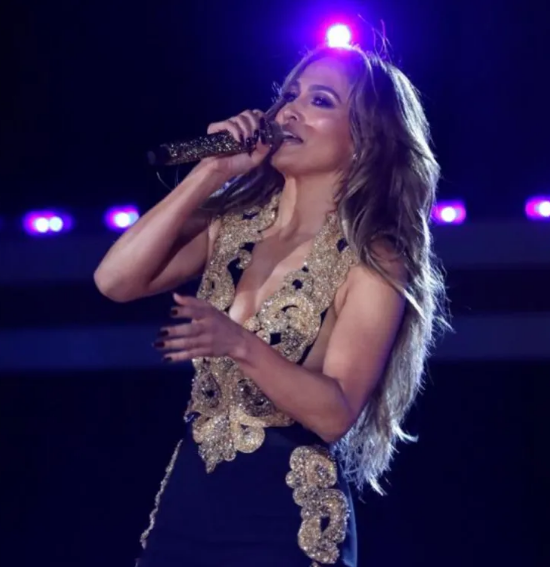 Jennifer Lopez stuns in a gold-tone jumpsuit
Lopez completed her look when she wore black knee-length boots that also came with black studs.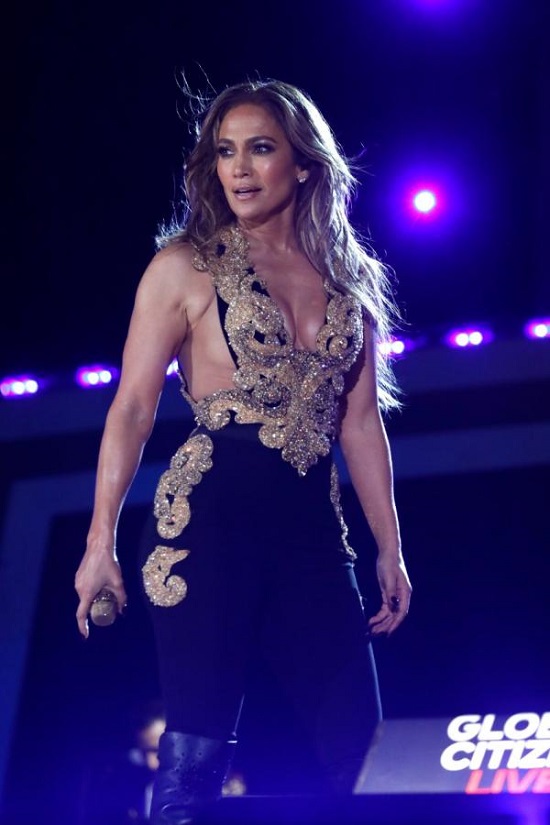 Jennifer Lopez in tall boots
While Jennifer let her golden hair fall in soft waves, the famous singer appeared as a queen on the stage, especially with her gorgeous makeup, as she relied on glossy lips, rosy cheeks, sparkling eyes, perfect eyebrows, and luxurious jewelry, especially her delicate diamond earrings.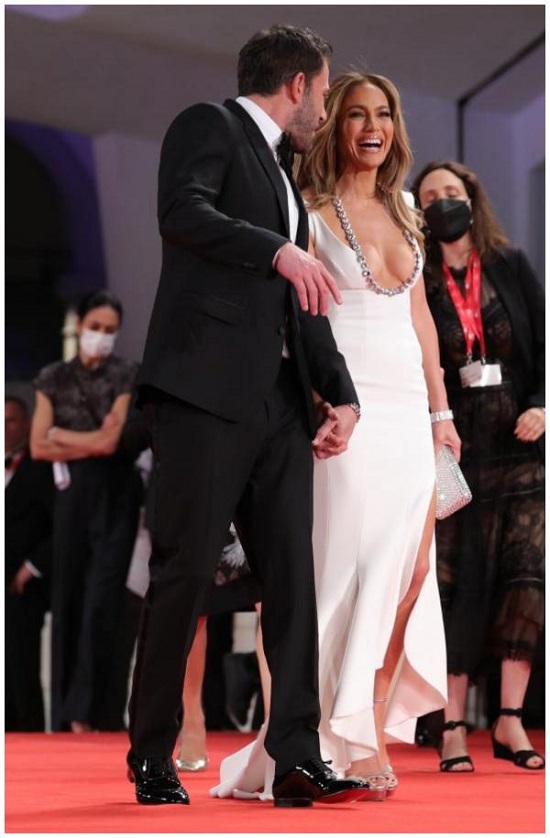 Jennifer Lopez and Ben Affleck
Jennifer recently appeared at the Venice Film Festival with her boyfriend, famous star Ben Affleck, to attend the world premiere of his movie The Last Due She dazzled in a bold white dress by Lebanese designer Georges Hobeika. The dress was made of satin made of crepe, which features a drop neckline decorated with Swarovski crystals across the chest opening.