"The Five" co-host and "Watters World" namesake Jesse Watters added a new bullet point to his resume on Tuesday when his first book, "How I Saved the World," hit retailers to the delight of his most liberal fan. 
"My mother cried," Watters said. "My mother is from a very academic background, she has her doctorate, she has been in education her whole life … she's very proud that I was able to write a book without any grammatical errors and have it published."
Watters regularly reads texts from his liberal mother on "The Five," and she isn't always happy with her son's presentation, commentary or ideology. Watters said he typically doesn't respond to his mother's "angry creeds" because she fires them off so fast and furiously, but he finally took the time to address her specific criticisms in the book.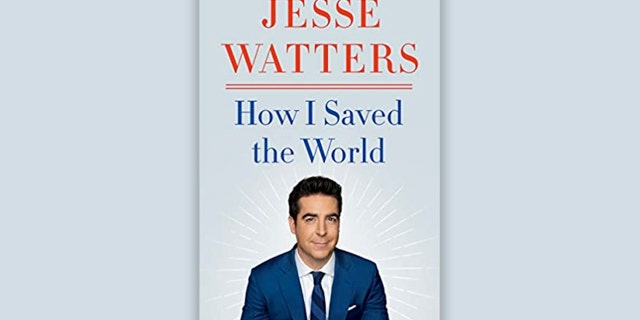 The "Watters' World" host has observed a lot over the years while traveling America and considers himself a "cultural anthropologist" who studies liberals. While attempting to "save" various things, Watters built up a never-ending inventory of tales and experiences that he shares in his new book.
"I would go behind enemy lines," he said. "I would go to Martha's Vineyard when Barack Obama was vacationing there and traveled to nude beaches. And, you know, I was dispatched to go to mushroom festivals in Telluride, Colorado, and cannabis conventions and in Colorado or, you know, even the south side of Chicago, to spring break. I think I've been to almost every Ivy League campus, kicked out of about half of all Ivy League campuses."
Watters feels going to "bastions of liberalism" and engaging with people who disagree has helped him understand what drives the left.