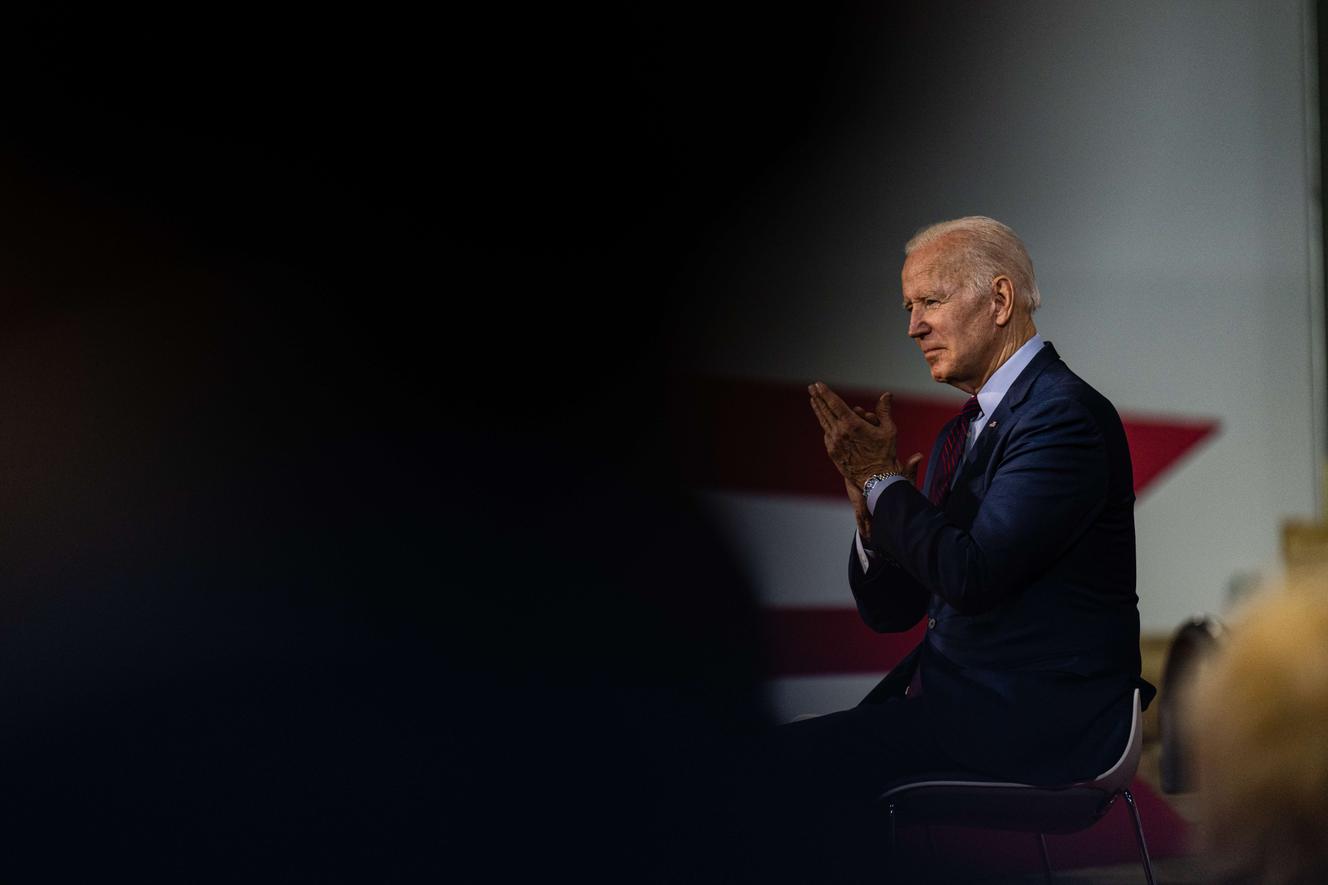 The United States is determined to support Ukraine, week after week. Joe Biden thus announced on Friday May 6 new military aid intended for kyiv to fight the Russian invasion, including artillery ammunition and radar, but warned that the funds allocated to arms for kyiv were now "virtually exhausted".
A US official said the aid amounted to $150 million, well below previous US arms shipments. It includes 25,000 155mm shells, counter-battery radars to spot Russian artillery fire and communications jamming devices, he added.
Read also:
Article reserved for our subscribers

War in Ukraine: "After extremely cautious first weeks on the part of Joe Biden's administration, the turnaround is complete"
"Congress must quickly release the envelope required to strengthen Ukraine on the battlefield and at the negotiating table"said the President of the United States in a press release about the colossal budget extension of 33 billion dollars requested from the American Parliament.
3.5 billion dollars in two months
"For Ukraine to succeed in this next phase of the war, its international partners, including the United States, must continue to show their unity and resolve to keep arms and ammunition flowing into Ukraine. without interruption "he insisted.
Since the start of the Russian invasion on February 24, Joe Biden's government has provided some $3.5 billion in military aid to kyiv. The previous tranche announced was 800 million.
"The United States is providing a historic amount of security assistance to Ukraine at a steady pace"underlined the Democratic president, considering that the American support and the other allied countries had been « critique » for the Ukrainian victory in "The Battle of Kyiv".
Read also:
Article reserved for our subscribers

War in Ukraine: "The Biden administration considers it vital to defend the values ​​of liberal democracy everywhere in the world"
Joe Biden is to participate in a virtual meeting of the leaders of the great powers of the G7 on Sunday with also Ukrainian President Volodymyr Zelensky, on the occasion of May 8, the day marking the end of the Second World War in Europe.