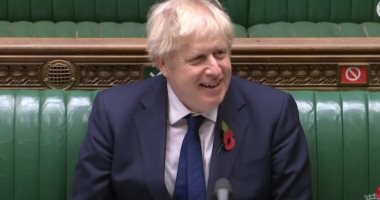 British Prime Minister Boris Johnson expressed his happiness for the brief use of the (Oxford – AstraZeneca) vaccine for the emerging corona virus, and Johnson said – in a tweet he posted on his Twitter page today, Wednesday, "It is really great news and a victory for the British flag .. We will move on." Now to vaccinate the largest possible number of citizens as quickly as possible. "
And the Medicines and Healthcare Products Regulatory Agency in Britain has given the green light to use the (Oxford – AstraZeneca) vaccine, after the results of clinical trials of the vaccine showed that it is up to 90% effective in preventing the Corona virus.
And the newspaper, The Times, reported that British Prime Minister Boris Johnson had agreed to impose fourth-level restrictions to combat the Corona virus in other parts of the country, as the government became increasingly concerned about the rapid spread of a new strain of the virus.
The report added that ministers were considering imposing stricter restrictions in parts of the southwest and Cumbria where the new strain appeared to be spreading despite the relatively small number of cases.