Detection of a report published in the network Cnn, that obtaining two doses of the Johnson & Johnson vaccine provides 94% protection against the Corona virus, which matches the expected results from the Moderna or Pfizer vaccines, although the Johnson vaccine is a single dose, but the company is seeking to offer a booster dose to raise the efficiency of the immune system in The emergence of new variants arising from the virus remained more virulent than other versions.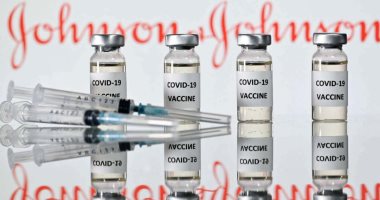 And the company released some details of three studies looking at different aspects of the vaccine that provide long-term protection that can be enhanced with an additional dose, especially in people who are 65 years of age or older, especially people who are more prone to complications when infected.
The researchers pointed out that Johnson's vaccine is a single-dose vaccine, but it gives the body strong immunity and a long-term immune memory, especially when a booster dose is given, which inevitably increases people's immunity against infection.
It is worth noting that the single-dose Johnson & Johnson vaccine was granted emergency use authorization by the US Food and Drug Administration on February 27, and has been granted to approximately 14.8 million Americans, according to the US Centers for Disease Control and Prevention..
The company explained that the second dose of Johnson's vaccine will be obtained with a difference of 56 days from the first dose, as the booster dose provides 100% protection against severe corona infection, while providing 94% protection against moderate infection.
The researchers explained that people who received a booster dose six or more months after the first dose had a 12-fold increase in antibodies, compared to a four-fold increase for people who received a second dose at two months.