Jordi Alba, the Spanish national team player and Barcelona club, celebrated the birthday of his young son Piero, with a picture of him from his childhood, and Jordi Alba published a picture of his son when he was a young child on his personal account on the "Instagram" website, and he appeared while holding a group of balloons, and congratulated him with a sarcastic comment saying: "Happy birthday you fat! Oh, apple of my eye, we love you so much."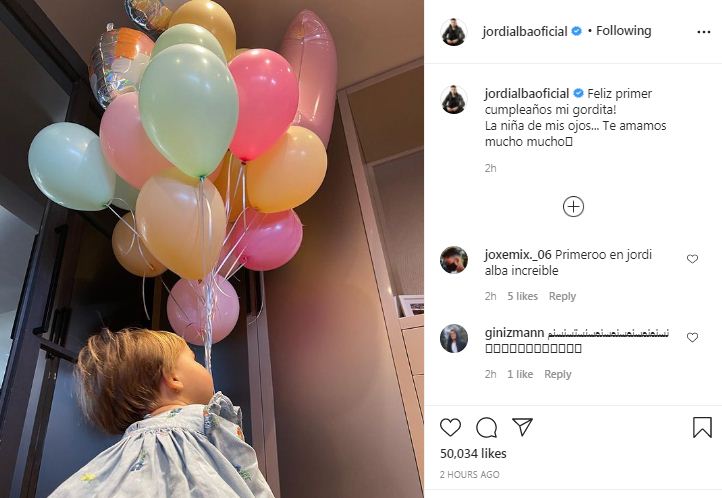 Jordi Alba on Instagram
On the football front, Barcelona announced the injury of its left-back Jordi Alba during the match against Bayern Munich, which ended with the Bavarian team winning 3-0, in the confrontation that brought the two teams together at the Camp Nou, in the first round of Group E in the Champions League competition. For the current season 2021/2022.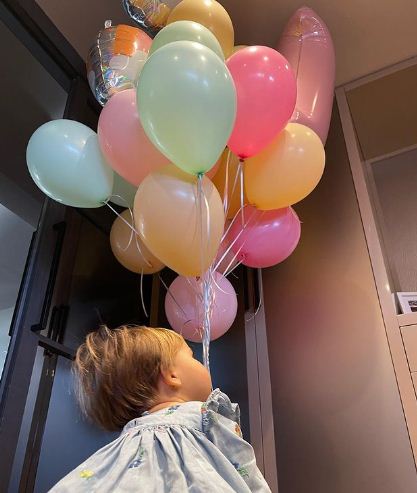 Jordi Alba's son
"Jordi Alba suffers from hamstring pain, further tests are pending to determine the exact extent of the discomfort," Barcelona's statement said through his account on the social networking site "Twitter".
Barca defender Jordi Alba was replaced in the 74th minute of the match in which Barca lost to the injury, and the young player Alex Balde entered in his place.