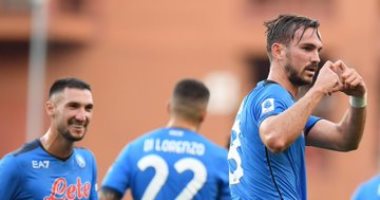 Napoli will host Juventus, at 6 pm, this Saturday, at the Diego Armando Maradona stadium, in the top of the third round of Italian Serie A matches for the current season 2021-2022.
Napoli occupies fifth place in the Italian league standings with 6 points, a difference of goals from the top four, while Juventus is in the twelfth place with one point.
Napoli, led by its new coach Luciano Spalletti, won the previous two matches, while Juventus drew in one match and lost in the other.
Napoli seeks to win and continue to compete for the title and compensate for not participating this season in the Champions League, while Juventus, led by Massimo Allegri, seeks to achieve a new start this season after stumbling in the first two rounds.
Juventus fell in the last round against its guest, Empoli, newly promoted in the Italian league this season, with a goal for free, which is the first match after the departure of Portuguese star Cristiano Ronaldo, who returned to Manchester United, which raised doubts among the fans of the team to regain the league title, after That crowned Inter Milan last season after an absence of 11 years.
Juventus' crises are also continuing at the present time, after negotiations with Argentine Paulo Dybala to renew his contract with Juve, which expires at the end of the current season, faltered.
Juventus will miss today's match, the Brazilian duo Danilo and Alex Sandro, due to their late arrival after participating in the World Cup qualifiers with the samba team, in addition to the young striker Federico Chiesa, who was injured.
Today, it will also meet in the Italian League, Empoli and Venice at three in the afternoon, and Atalanta will host Fiorentina at nine to four.