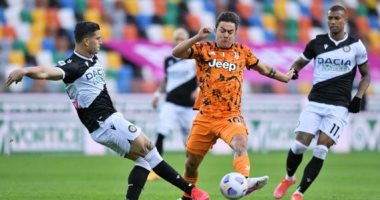 Juventus is very close to closing the file to extend the contract of Argentine star Paulo Dybala, permanently, during the next few hours, through an expected meeting between the two parties, before facing Sampdoria, scheduled for tomorrow, Sunday, in the sixth round of the Italian League for the current season. 2021 – 2022.
And the Italian channel, Sky Sports, reported that representatives of Argentine striker Dybala will meet within the next few hours with the Juventus administration, before facing Sampdoria, in an attempt to conclude a deal as soon as possible.
Sky added that the two parties are close to reaching an agreement to extend the Argentine star player's contract in Turin, but claims next week may be decisive for the new contract.
Juventus wants to keep Dybala, especially after the departure of Portuguese star Cristiano Ronaldo to Manchester United, in the last summer Mercato.
Juve had achieved their first victory in Calcio during the current season, at the expense of its host, Spezia, with a score of 3-2, in the meeting that brought the two teams together last Wednesday night.
Juventus occupies the twelfth place in the Italian league table with 5 points, before facing Sampdoria, who is thirteenth with the same number of points, and leads Napoli with 15 points.