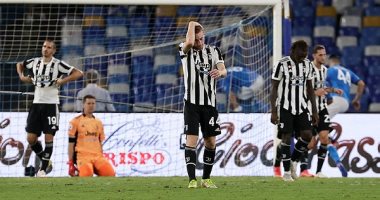 Italian club Juventus announced that it suffered losses of 209.9 million euros during the 2020-21 financial year, bringing its net financial debt to 389.2 million euros.
According to the data approved by the club's board of directors on Friday, which called for a shareholders' meeting on October 29, the losses for the 2020-21 financial year exceed those incurred by the club in 2019-20 by 120.2 million euros, which amounted to 89.7 million euros.
It is clear that the club's low income during the last financial year of 92.7 million euros has a significant impact on the increase in debt, and the main reason for this decline is due to the repercussions of the emerging epidemic of the Corona virus.
On the other hand, the Juventus team is going through a bad period in the Italian league, where it lost two matches and drew one, out of a total of 3 rounds, to occupy the 16th place in the Calcio ranking table, with one point.
It is worth noting that Juventus defeated Malmo 3-0 in the opening group stage of the Champions League.
And the Juventus team succeeded in achieving a valuable victory at the expense of the Swedish Malmo 3-0 in the match that was held between them on Tuesday evening at the "Malmö Stadion", as part of the matches of the first round of Group H of the European Champions League, in a match in which the Italian football representative is looking for a correction The track in the era of the new technical director Massimo Allegri.