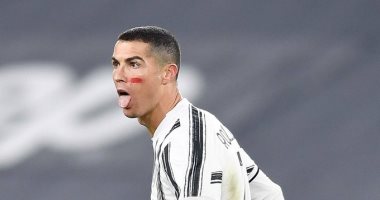 Juventus sporting director Federico Cherubini confirmed that Portuguese star Cristiano Ronaldo was "very frank" in expressing his desire to leave the Italian team during the summer Mercato.
In an interview with Tuttosport newspaper, Cherubini said that the club allowed Ronaldo to leave as soon as he expressed his desire to leave, despite the presence of "clear indications" about his staying, which made the news a little unexpected.
He continued, "The club is more important than anything and will always stay away from the players. So it was only fair to focus on the future and not keep Cristiano."
And the sports official stated: "The choice we faced was not: How do we replace him?, but it was .. Ronaldo is out, let's think about predicting part of the future," noting that the Portuguese's contract was to expire this season, which means that the period has simply been reduced.
He also explained that he did not want to be a "hypocrite" and admitted that "managing the issue of Ronaldo on August 28 was not fun, if it had happened a month ago, it would have been better for everyone."
After the departure of the "Don", Italian striker Moise Kean arrived at Juventus on loan, although Cherubini confirmed that the club did not replace "Cristiano Beijing, because he is not a player that can be replaced, and there is no one in the market who can compare him."
Cherubini defended Juve's "operation in line with the direction" the club would have taken "in any case".
Cristiano, 36, left Juventus after three seasons, in which he scored a total of 101 goals in 134 games, and won two Serie A titles, the Italian Cup and the Italian Super Cup twice.