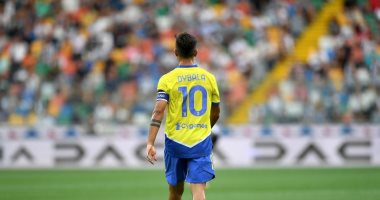 The Italian club Juventus is trying, during this period, to renew the contract of the Argentine, Paulo Dybala, in order to ensure his continuity with the team during the coming period..
According to the Italian newspaper, La Gazzetta dello Sport, Juventus is tempting Dybala that he will become the team captain in the coming years, in order to renew his contract with the team..
Dybala, 27, has a contract with Juventus that expires in June 2022.
The Italian newspaper confirmed that Juventus' offer to renew his player's contract is 7 million euros in addition to 2 million euros in bonuses, while the player would like to receive a salary of 10 million euros annually..
And the newspaper added, Argentine Paulo Dybala wants a contract until June 2026, while the current Juventus offer is until June 2025..
Dybala participated in the first two matches of Juventus this season in the Italian league, with 180 minutes of play, and he managed to score one goal and made the same..
Juventus is preparing for an important match after the international break against Napoli, in the third round of the Italian League.
Press reports revealed that the Argentine star's agent, Paulo Dybala, will hold a critical session with Juventus club officials next week, in order to discuss the file to renew the player's contract, which expires next summer, after negotiations faltered in the last period.
The "Football Italia" website stated that Jorge Anton, the agent of Argentine star Dybala, will hold a session with the Juventus administration, to discuss the file to renew the player's contract, especially since the current contract expires in the summer of 2022.