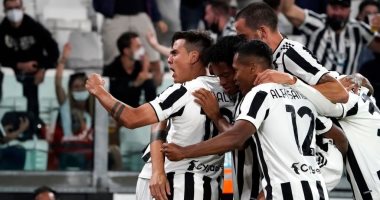 The positive tie was decided against the Italian teams, Juventus and its guest, Milan, with a goal each, in the confrontation that brought them together this evening, Sunday, at the "Allianz Stadium", at the top of the fourth round of the Italian league competition in the current season 2021-2022.
Juventus vs Milan
Alvaro Morata scored the first goal for Juventus in the fourth minute of the match, and this goal is the fastest for Juventus against Milan in the Italian League since Antonio Conte's goal in February 1996 after just 3 minutes.
Ante Rebic scored the equalizer for Milan in the 76th minute of the match.
Juventus vs Milan
Juventus fought against Milan with the following formation: Goalkeepers: Szczesny / Defense line: Chiellini, Bonucci, Danilo, Alex Sandro / Midfield: Bentancur, Cuadrado, Locatelli, Rabio / Forward line: Morata, Dybala, Cuadrado.
The formation of Milan against Juventus was as follows: Goalkeepers: Mike Mainan / Defense line: Theo Hernandez, Kier, Romagnoli, Tomori / Midfield: Casey, Salemikers, Tonali / Forward line: Rafael Leao, Rebic, Brahim Diaz.
With this result, Milan share the top spot in the Italian league standings with its neighbor Inter Milan with 10 points each, while Juventus falls to the eighteenth place in the standings this season with two points, after failing to achieve any victory in the competition so far.
Milan's series of victories, led by coach Stefano Pioli, which he achieved this season, stopped after a draw with Juventus, after he scored 9 points from his first 3 matches.
Milan missed many stars at the Juventus summit, led by Zlatan Ibrahimovic, Olivier Giroud, Bakayoko, Calabria.