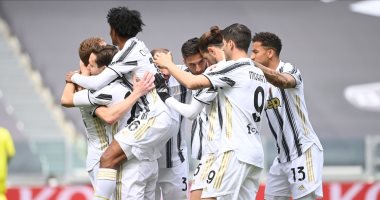 The Juventus team collides at 9:15 pm today, Sunday, with its rival AC Milan in the top of the fourth round of the Italian League competition, at the Allianz Stadium.
And the Italian newspaper, "La Gazzetta dello Sport", reported that Juventus coach Massimiliano Allegri settled on the defensive duo that will lead the old lady on the back side against Milan, at the summit of Calcio tonight.
The newspaper said that Juventus coach Allegri would push Giorgio Chiellini alongside Dutchman Matthias de Ligt in defense against Milan, and he would rest Leonardo Bonucci.
And the newspaper added, that the Juve coach prefers to rest Leonardo Bonucci, because the player has been subjected to great pressure during the recent period, which may expose him to injuries.
And the newspaper added, Federico Chiesa will not participate in the formation of Juventus against Milan, as it is possible to give him some minutes to push him against Spezia in the fifth round.
The coach of the old lady is scheduled to push 4 players in the midfield against Milan, with the French Adrien Rabiot in the center of the left wing and the Colombian Cuadrado on the right wing.
It is noteworthy that Juventus occupies 16th place in the Italian league table, with one point, while Milan comes in third place with 9 points.