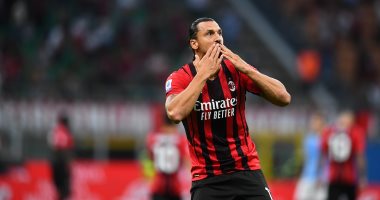 Milan coach Stefano Pioli received good news before his match against Juventus, in the fourth round of Serie A, at the Allianz Stadium, next Sunday.
According to the Italian newspaper, Toto Sport, Zlatan Ibrahimovic will join the Juventus match, at the top of the fourth round of the Italian League, but he will not participate in the match.
She added, that the Swedish star Zlatan Ibrahimovic will join the Milan match against Juventus, but he will start from the bench, and Olivier Giroud will be pushed from the first minute.
I completed, that Milan coach Stefano Pioli, aspires to achieve the fourth consecutive victory in the Italian League, this season in order to compete at the top of the competition table.
It is worth noting that Milan occupies the second place in the Italian league table, with 9 points and a goal difference from leaders Roma.
The Italian team, AC Milan, opened the Champions League campaign yesterday, Wednesday, by losing to Liverpool 2-3 in the first round.