The absent Princess Diana has always been present at public events recently, as the wives of her two sons emulate her on many occasions, as Kate Middleton sent a special greeting to her late mother-in-law by appearing at the anniversary celebration, where Kate Middleton chose a look similar to her mother-in-law Princess Diana, and she wore a wide black hat The brim, a shape rarely worn by the Duchess of Cambridge, is the same look that the late Princess Diana wore on the same occasion in 1992. On Memorial Day, the Duchess of Cambridge wore a black coat by her favorite fashion designer Alexander McQueen with red epaulettes, white collar and silver buttons Color, according to the Daily Mail.
Details of Kate Middleton's look inspired by Princess Diana
Kate Middleton also completed her looks similar to the Princess of Wales with Princess Diana earrings Collingwood earrings Of dangling pearls, the Duchess of Cambridge regularly wears fine jewelry that honors her mother-in-law, including her sapphire-claw engagement ring.
This is not the first time that Kate Middleton has borrowed Princess Diana's look, there are many times, including in 2013, the Duchess of Cambridge chose a light blue look with polka dots, to look at after the birth of her first child, Prince George, and it was similar to the look of her late husband's mother, Princess Diana, the dress was the signature of British fashion designer Jenny Beckham.
Kate also kept the memory of the late princess alive during her royal tour in Pakistan, as she seemed to follow the same style as Princess Diana in fashion during her visit in the nineties, and the Duchess of Cambridge wore the traditional outfit that includes a long jacket and pants, and Princess Diana was wearing very similar clothes when she landed At Lahore Airport in 1996.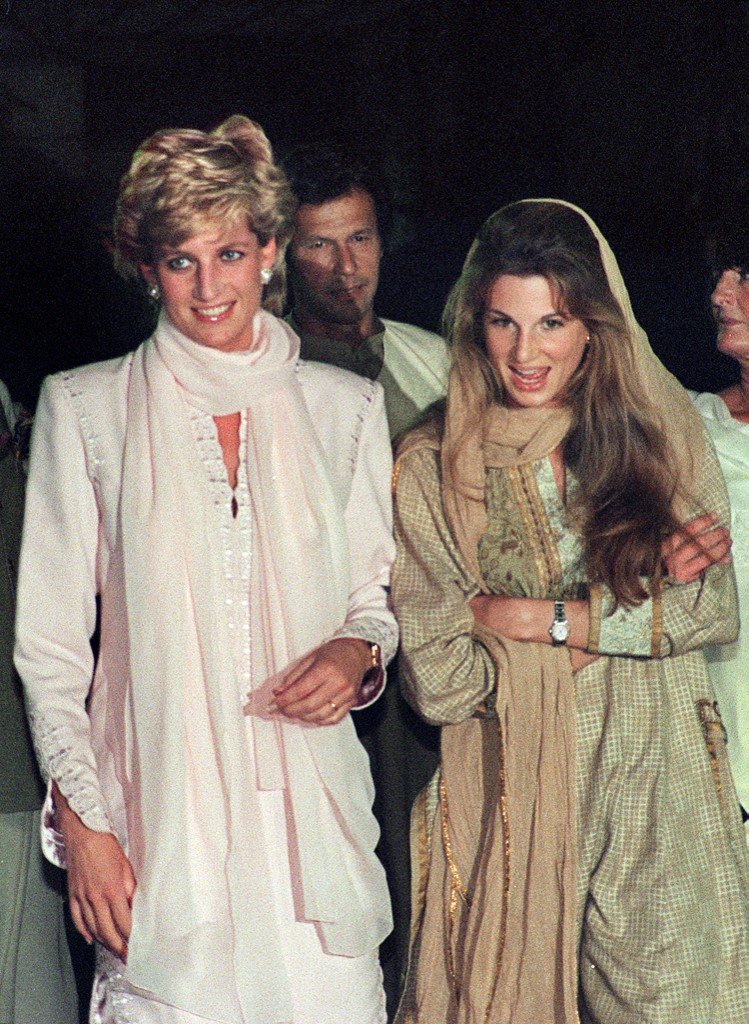 Princess Diana's look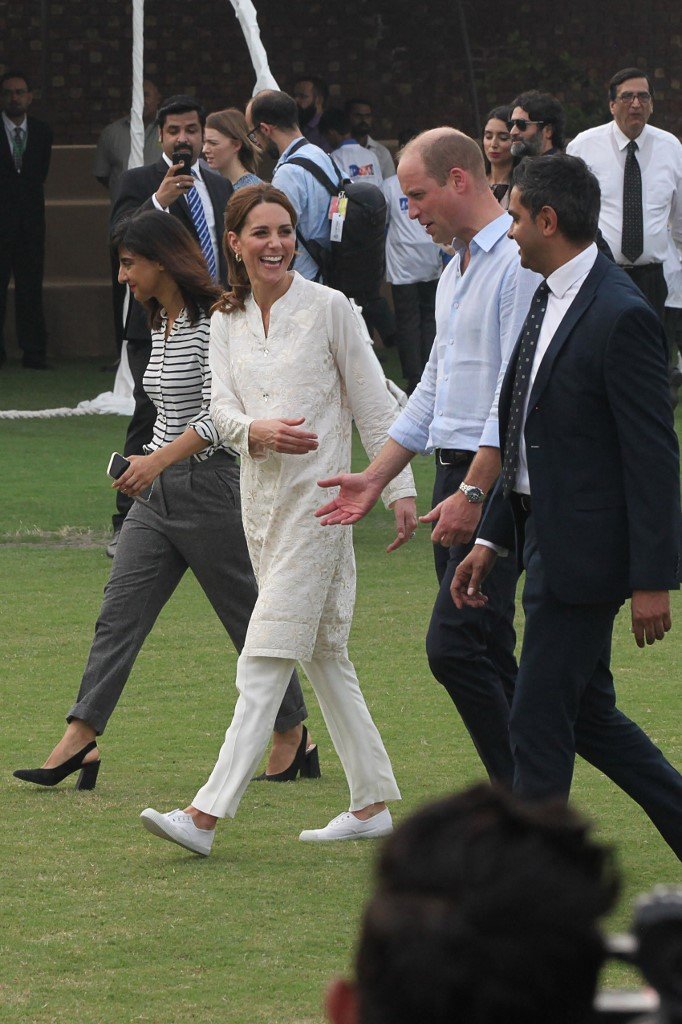 Kate's look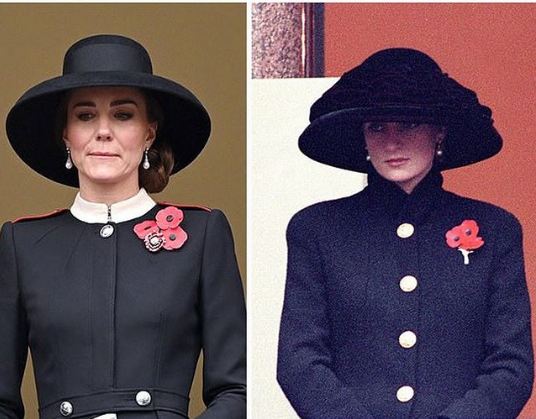 Kate looks inspired by Princess Diana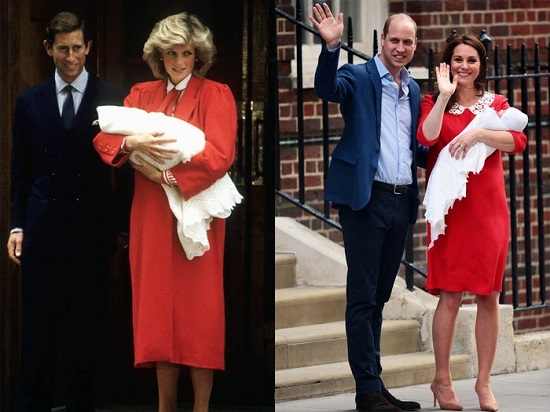 Diana and Kate in red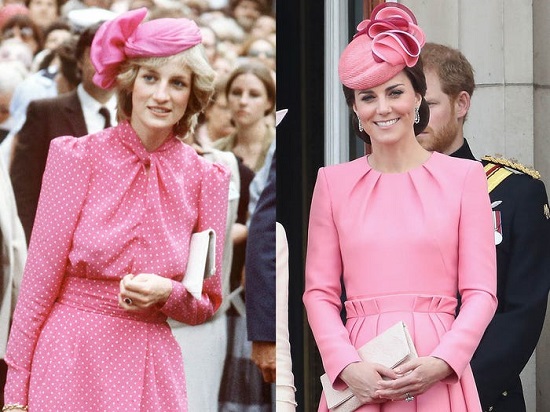 Diana and Kate in pink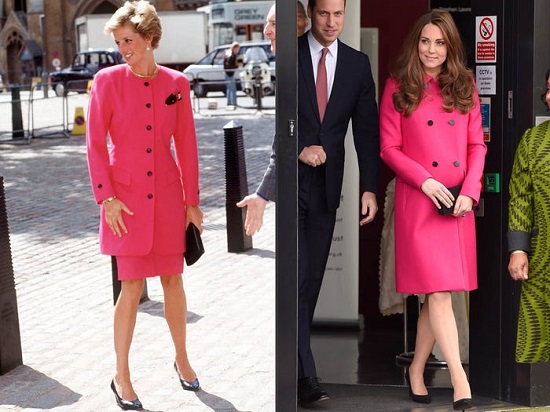 Diana and Kate with fuchsia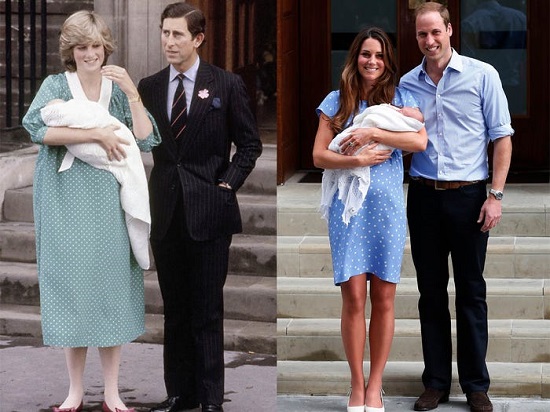 Kate and Diana in a polka dot dress