The Duchess of Cambridge, Kate Middleton, is one of the world's fashion icons, especially for those interested in following royal fashion lines. The Duchess is able to combine simplicity and elegance and mix them with the usual royal luxury that her fans around the world await.
In fact, in recent years, Kate Middleton has shown great interest in environmental issues and support through sustainable clothing, and recycling her clothes in an elegant and distinctive way, in order to encourage ordinary people to follow this approach, which means preserving the environment.
Although she recycled one of her clothing items, the Duchess of Cambridge looked beautiful when she joined her husband Prince William at an event at Kew Gardens ahead of the Earthshot Awards ceremony, where she wore a gorgeous green, Hello magazine reports.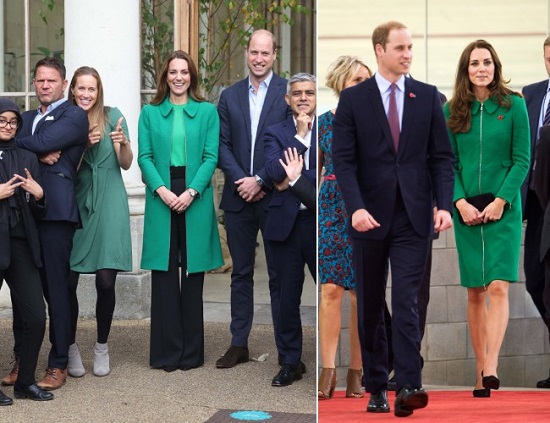 Kate Middleton uses her clothes to support environmental causes
Kate first wore the eye-catching green coat from 2014, during a royal tour of Australia and New Zealand, but the Duchess's style of dressing has evolved dramatically.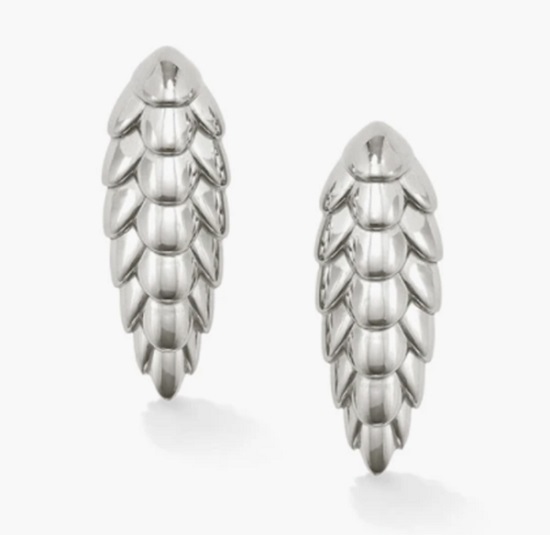 Kate Middleton special earrings
Instead of wearing the coat as a traditional dress, with black shoes, this time she chose to wear it open with loose black trousers and a green jacket from Erdem.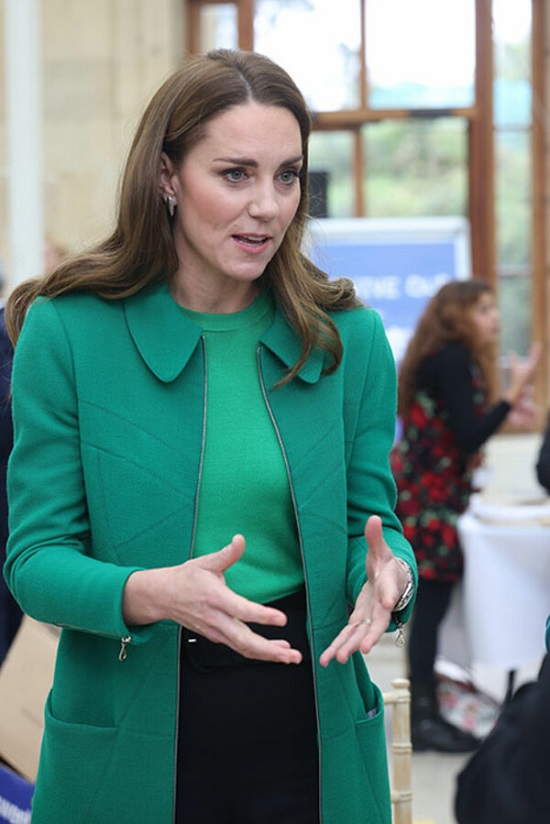 Kate Middleton supports environmental issues
The would-be Queen often sends messages with her clothes, she took care of environmental issues at the event she participated in by wearing earrings Pangolin Haka which has a beautiful meaning behind it, and was acquired by Patrick Mavros, one of Kate's favorite jewelry designers, who has dedicated a percentage of the jewelry sales Kate chooses to wear to environmental events in favor of paying attention to various environmental issues.
William and Kate will attend the Earth Shot Awards Gala at Alexandra Palace in London on Sunday 17 October, where the top five winners will be announced.