The Duchess of Cambridge, Kate Middleton, 39, wore a £299 pink coat and £75 crew neck sweater, both by the brand. Hobbs ', and tailored trousers and suede shoes while she was visiting a school. Nower Hill High School In Harrow, according to the British Daily Mail website, the Duchess attended a science lesson for eighth graders on neuroscience and the importance of early childhood development on the brain.
The Duchess of Cambridge asked the children whether they found the lesson "interesting" and whether they had studied the subject before.
The Duchess of Cambridge visited a school in North London today, where she wore a pastel pink wrap tie with a layered fuchsia coat over the top, with sleek black pants, Daniela Draper earrings and elegant shoes, the coat was offered on online shopping sites at a discount 25%.
On the other hand, the science lesson focused on the study of neuroscience and how the behavior of the caregiver helps the development of the child and consequently his behavior in the future, and the topic is closely related to one of the main pillars of the work of the royal duchess.Through her work with the Royal Foundation for Early Childhood Centre, which was launched last summer, it aims to shed light on how what we experience in early childhood shapes a child's mind.
Kate eventually told the students that she had felt a "passion" for the subject while she was with them, telling them: "I was so intrigued when I first learned about it. How children's brains are formed and how they develop and what this means for us when we grow up."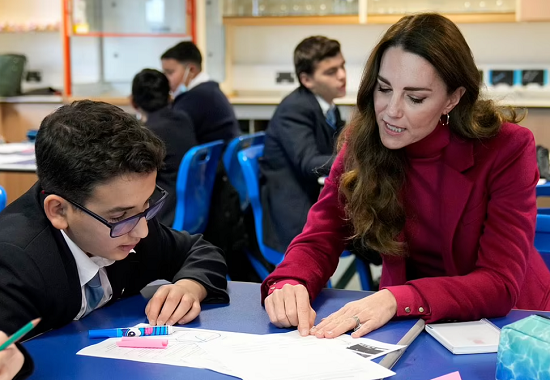 Kate with one of the children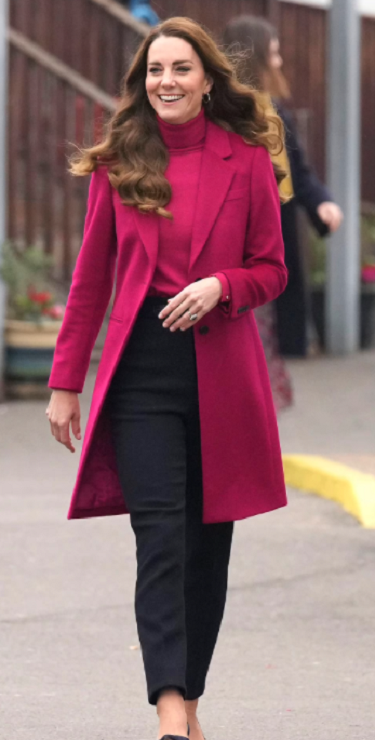 Kate Middleton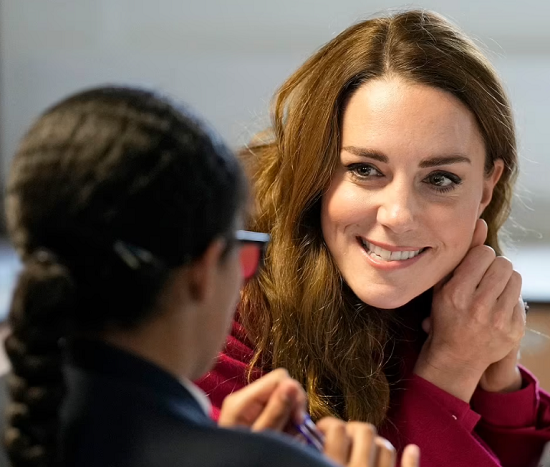 Kate