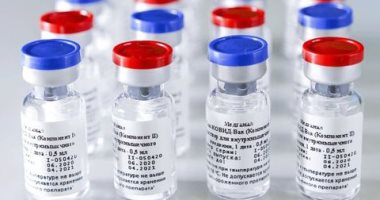 Today, Monday, Mammen said, as reported by the Russian news agency "Sputnik": "Mass vaccination will begin with the" Sputnik-V "vaccine produced in Kazakhstan in February 2021."
He added, "Initially, medical personnel, teachers, students, law enforcement personnel, medical and social institutions, as well as representatives of vulnerable groups and those with chronic diseases will be vaccinated on a voluntary basis," he added.
The Russian presidency (the Kremlin) announced last November 11 that Russian President Vladimir Putin had discussed with his Kazakh counterpart, Qasim Jomart Tokayev, intensifying cooperation in combating the "Covid-19" epidemic, including joint production of vaccines in Kazakhstan. Tokayev also announced, for his part, that he had agreed with Putin to build a factory in Kazakhstan to produce a Russian vaccine against the Corona virus.