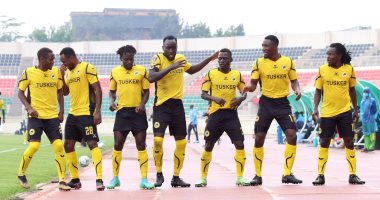 Robert Matano, coach of the Kenyan Tusker team, spoke about the upcoming confrontation with Zamalek in the 32nd round of the African Champions League competitions in the new version.
Zamalek will face Egypt's champion, Kenyan Tusker, in the 32nd qualifying round for the group stage on October 15, 16, 17, in search of the Champions League title, which has been absent from the Egyptian league champion for 19 years.
newspaper quoted " Natio AfricaTusker coach statements: "My team, which includes 12 new players, achieved a great performance against Arta Solar, Djibouti. What we have been doing in training throughout the last period with the players was reflected in the last match against Arta Solar, noting that the new players are shining well with the team's players.
Matano added: "The match witnessed great brilliance from our attackers and we would have scored more goals because they followed the instructions, our focus now is on the Super Cup match on Tuesday against Gor Mahia..
And the Kenyan Tusker coach continued: "We will continue to work hard and when the time comes we will develop a strategy for how to deal with Zamalek, but now there are other matches in the league and the Super Cup, and this is what we focus on."
The Kenyan Tusker team collides with Zamalek after defeating its guest, Arta Solar, the champion of Djibouti, 3-0 at home, in the second leg of the preliminary round of the African Champions League at Nyayo National Stadium in Kenya, to win the total of the two matches 4-1.