In a rare phenomenon, a Russian citizen, residing in the city of Stavropol, found a group of mice with their tails connected together in a phenomenon known as the phenomenon of rat king.
Alibulat Rasoulof found a group of mice. In one of the melon fields, where the "Rat King" monitored live mice, it is a rare case, according to the Russian Sputnik agency.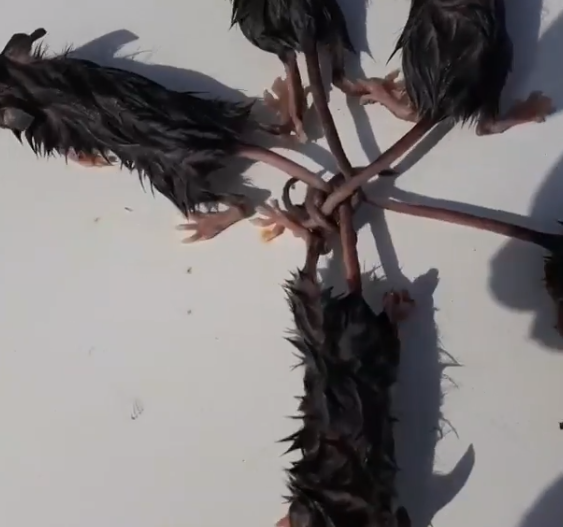 group of mice
Rasoulof said: "After the water flowed into the field, its level rose and flooded a hole for mice to float small rats with tangled tails.", Rasoulof succeeded in freeing the rats after drying them, confirming that he was not previously aware of this phenomenon, which is known as the "king of rats."".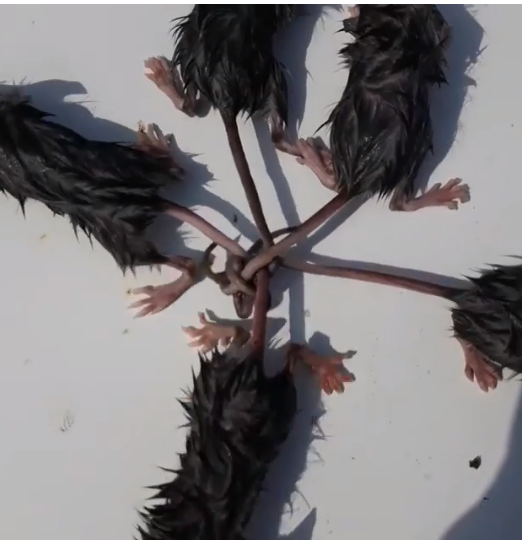 rat king
According to the Russian Agency, the rat king is a phenomenon that Historically, this alleged phenomenon is particularly associated with Germany, as there are many specimens preserved in museums but very few cases of "rat kings" have been observed in modern times, and monitoring them alive is a rarity.