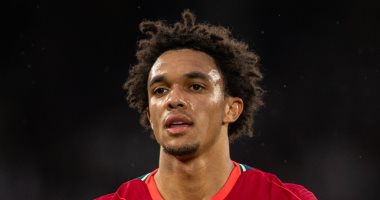 Liverpool announced the absence of its international defender, Trent Alexander-Arnold, from the Manchester City match, scheduled for 5:30 p.m., next Sunday, at the "Anfield" stadium, at the top of the seventh round matches in the English Premier League for the current season 2021/22, due to an injury after confirming that he was injured. His inability to catch up with the expected summit.
In statements to the club's official website, Klopp expects Alexander-Arnold to return after the next international break, along with Spanish midfielder Thiago Alcantara, who is recovering from a calf injury.
Jurgen Klopp added: "They are doing well but won't have enough time to come back against City, but I expect both of them to come back after the international break."
Jurgen Klopp explained: "But we have a good squad so we still have solutions and we have to use them, after the international break, I think the boys will come back.."
Liverpool remains the only team that has not lost in the Premier League this season, leading by one point from City, Chelsea, Manchester United, Everton and Brighton & Hove Albion.
Sunday's match gives Jurgen Klopp's team an opportunity to widen the gap with City and also avenge the painful 4-1 loss last season at Anfield in the middle of empty stadiums.
Liverpool is at the top of the English Premier League standings with 14 points, one point behind City and 4 other teams that share 13 points.