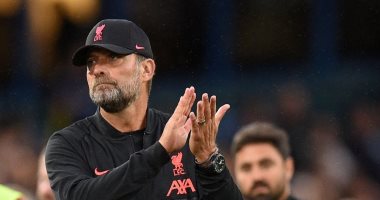 German coach Jurgen Klopp praised his young players after their 3-0 victory over Norwich City and qualifying for the Round of 16 of the English Premier League Cup, in the match that brought the two teams together on Tuesday, at Carrow Road. The third round of the tournament.
Liverpool
Klopp said during his statements after the match: "Our young players looked very good technically and physically as well. We do not give opportunities to young players unless they are good enough and our young players are wonderful."
Regarding the replacement of Naby Keita, he said: "Kita felt some pain at the end of the first half and we hope it was not a severe injury, so we decided not to risk it."
He continued: "We told our young players that it's okay to make mistakes, you don't need to just play conservatively, Conor Bradley did it well."
Klopp praised Minamino, saying: "Take scored two goals and it's not surprising that he had a good time, Divock scored too, they had a good preparatory round and they are ready and we have to move on now."
The main and reserve formation was absent from our Egyptian star, Mohamed Salah, the Liverpool striker, in order to rest in preparation for the important matches in the English Premier League competition as well as the European Champions League. Klopp also excluded many stars, led by Senegalese star Sadio Mane, Dutchman Virgil van Dijk and goalkeeper Alison..
The first goal came just 4 minutes after the start of the match through the Japanese Taki Minamino with a shot from inside the penalty area, after a pass from Belgian Divock Origi..
In the second half, Divock Origi added the second goal at the 50th minute, before Minamino scored his second and third goal for his team in the 80th minute, ending the match 3-0 in favor of the Reds..
With this result, Liverpool qualifies for the round of 16 of the League Cup, awaiting the draw that will determine its next opponent.
Liverpool holds the record for the English Premier League Cup after winning 8 titles in previous seasons equally with Manchester City.