With the spread of the Corona virus pandemic around the world, new variables appear that need to be monitored and studied to understand their behavior, and virologists say that these new genetic changes may make the virus more transmissible, allowing it to cause more serious damage and escape from the immune mechanism, and we review during the next report. Information on the latest and most prominent variables of Corona, according to a report by the website time now news.
What is the mu variant variable?
The Mu variant (B.1.621) was first discovered in Colombia in January 2021, and has been classified as an interesting variant and the fifth variant to be monitored since March by the World Health Organization. Mu has a group of mutations that constitute potential characteristics of immune escape. Mu variant Number of mutations suggesting it could be more resistant to vaccines By the end of August, more than 4,500 sequences have been classified as Mu in the past four weeks with most cases reported in the United States (2065), Colombia (852) and Mexico ( 357 and Spain (473).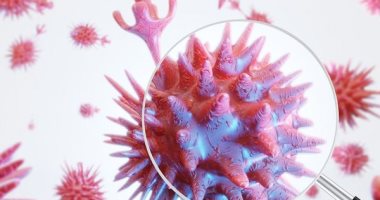 What is the C.1.2 variant?
carry C.1.2 Some mutations seen previously in a variant C.1 It has picked up additional mutations within the proteins E And M And N And other proteins, experts believe that C.1.2 It contains several mutations identified in all four VOCs: alpha, beta, gamma, and delta. This variant was first discovered in Mpumalanga and Gauteng provinces in South Africa, and later appeared in KwaZulu-Natal and Limpopo provinces in South Africa, and is now also detected in England and China.
According to a recent study, C.1.2 It has mutated significantly compared to the variable , C.1. AndExperts say that C.1.2 It undergoes 41.8 mutations annually, and that the number of genomes C.1.2 It rose from 0.2% in May and 1.6% in June to 2% in July.
Scientists are closely watching this variant due to its increasingly short period of development.
How dangerous is variant C.1.2?

Experts say many virus variants are very fragile and disappear even before they become a real problem.
The main mutants of concern are those that survive changes and continue to mutate and spread, such as the delta variant recently, and it remains to be seen whether C.1.2 It will turn into a problem before it eventually dies though mutants C.1.2 Changes in other parts of the virus help it evade antibodies and an immune response, but vaccines still provide high protection against hospitalization and death due to infection. , C.1.2. The World Health Organization says this variant did not meet some of the criteria described as a 'variable of concern' / 'variable of interest'.