Lady Gaga never fails to catch the eye as soon as she appears in front of the lenses, as she has one of the most influential fashion styles in her audience around the world. Gala this year, however, proved that she could easily grab attention while attending the opening of the Academy's Museum of the Moving Image.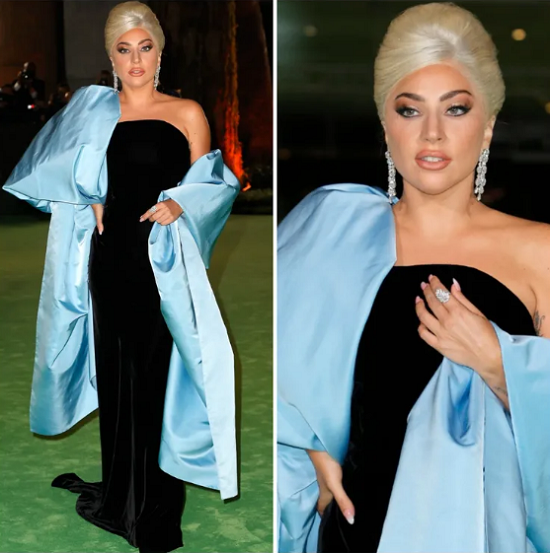 Lady Gaga in a classic look
Lady Gaga has an unforgettable look on the red carpet, and yesterday evening, she was stunning and sexy both in terms of hair and clothing, as the 35-year-old singer brought back the classic Hollywood glam look in her outfit.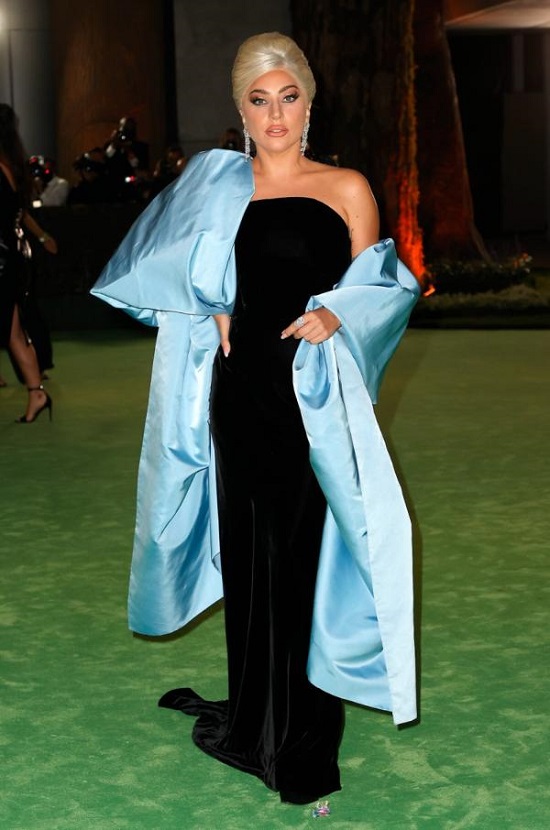 Lady Gaga in a charming classic look by Elsa Schiaparli
Lady Gaga wore a tight-fitting black velvet dress that fits the checkered weather season, designed with a floor-length, blue silk shawl with open arms, the dress was designed by the creative designer Elsa Schiaparelli, a distinguished Italian designer.
The famous American singer wore dangling earrings and an expensive diamond ring.It was not only clothes and jewelry that caught Gaga's attention, as usual, she excelled in choosing her hair color, as she dyed her hair this time in a very special way, as she relied on the blonde color.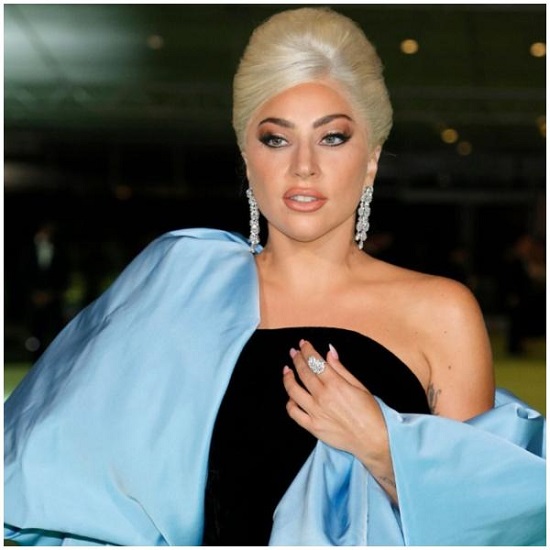 Lady Gaga in a charming classic look by Italian Elsa Schiaparelli
Lady Gaga wore her hair in a puffy bun in the back, and looked glamorous and attractive, especially with her gorgeous makeup and her adoption of full eyebrows, sparkling smokey eyes, thick eyelashes, white eyeliner and a bronze face, and bright plum lips.