California on Saturday released a list of 41 candidates running in the recall election targeting Democratic Gov. Gavin Newsom that was striking for who wasn't on it: conservative radio talk show host Larry Elder.
Elder, a Republican and regular guest on Fox News, announced his candidacy July 12, bringing a well-known voice on the political right to a Republican field trying to oust Newsom.
But he wasn't on the list released by the Secretary of State of candidates who met the requirements to be placed on the Sept. 14 ballot.
Ying Ma, an Elder campaign spokeswoman, said she expected him to be on the final list of candidates issued next week. "Our campaign submitted every document required by the Secretary of State and the Los Angeles County Registrar" to qualify for the ballot, she said in a statement.
It wasn't immediately clear what requirement Elder failed to meet.
The lineup of candidates runs from the famous to the anonymous and includes 21 Republicans, eight Democrats, one Libertarian, nine independents and two Green Party members.
The total number of candidates was smaller than many had expected — some predictions envisioned a parade of over 100 contenders on the ballot.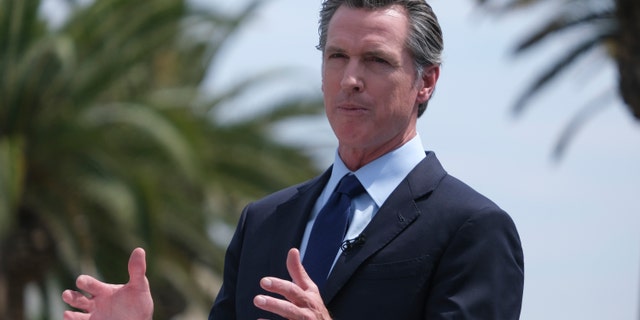 – Kevin Paffrath, 29, is a YouTuber who gives financial advice to his 1.7 million subscribers. The Democrat says his lack of "political baggage" is a good thing. Anyone who wins the recall election would be governor for just over a year before the next election, which Paffrath likened to a trial run. His proposals include building underground tunnels for new roadways and cutting income taxes. The multimillionaire denies his run for office is a ploy to generate more publicity.
– Jeff Hewitt, 68, is a Riverside County supervisor. He wrote in The Orange County Register that he was entering the race because "this state no longer accommodates dreams, fosters ideas or solves problems." He argues the state needs a new approach and, as a Libertarian, he is positioned to work with Democrats and Republicans.
– Joel Ventresca, 69, is a Democrat though says he's further to the left than Newsom and even Vermont Sen. Bernie Sanders on some issues. "I consider Newsom a corporate, establishment, insider Democrat," he says. Ventresca's main campaign platform is providing free health care and education "cradle to grave" for everyone in California. He retired in 2018 from the San Francisco International Airport, where he held multiple roles and ran for mayor of San Francisco in 2019. He got 7% of the vote.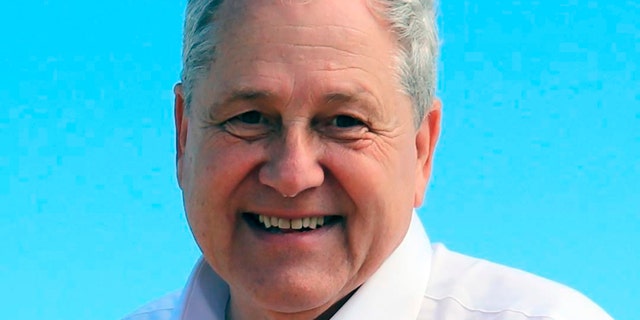 – John Cox, 66, was the Republican nominee for governor in 2018 and lost to Newsom in a landslide. This time around the multimillionaire businessman has displayed a showman's instincts, campaigning at one point with a Kodiak bear to show he wants to make "beastly" changes to California. He's long sought public office. Starting in 2000, Cox ran for the U.S. House and twice for the U.S. Senate in his old home state of Illinois, but fell short in crowded Republican primaries. He also ran a largely unnoticed campaign for the 2008 Republican presidential nomination.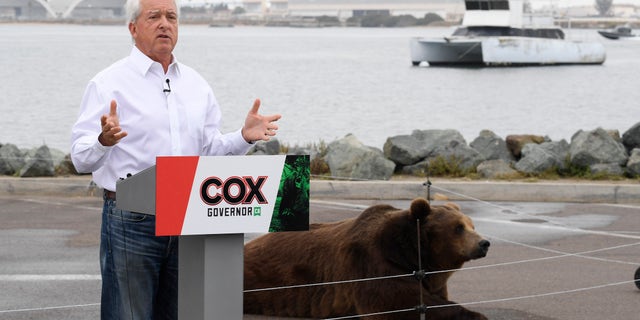 CLICK HERE TO GET THE FOX NEWS APP
– Steve Chavez Lodge, 62, is a retired homicide detective and small business owner. He gained notoriety when he got engaged to reality TV personality Vicki Gunvalson, who appeared on the "Real Housewives of Orange County" for 15 years. The Republican says "California is completely broken" and is promising to "get government out of our lives … and out of our wallets." He also has served on local government commissions.
– Kevin Kiley, 36, is a Republican state assemblyman from the Sacramento area who emerged as a favorite among GOP volunteers who gathered petition signatures for the recall. He built a reputation as a strong conservative and one of Newsom's most vocal critics, and is seen as a rising personality in the California GOP.