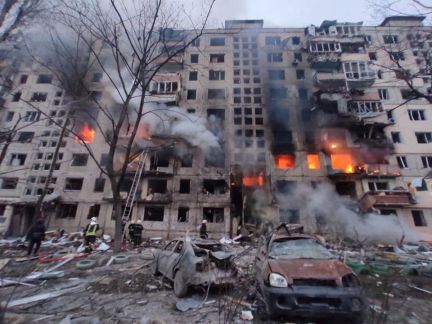 What has happened in the last hours after the invasion of Russian troops in Ukraine
On the 19th day of the war launched by Russia against Ukraine, these are the key data at 8:00 on Monday, March 14
Negotiations resume. At 10:30 a.m. Kiev time (9:30 a.m. in Spain), the Russian and Ukrainian delegations will meet again, but this time via videoconference. The virtual meeting will be marked by the attack this Sunday on a military base about 20 kilometers from the Polish border.
Meeting between China and the United States. US National Security Adviser Jake Sullivan will meet China's top diplomat Yang Jiechi in Rome on Monday after Russia asked for economic and military aid for the war in Ukraine. China has said it is not aware of this request for weapons by Russia, and maintains its position of dialogue to avoid the escalation of the conflict. The US comes to the meeting to warn the Asian giant of the economic punishments it will face if this aid finally comes and Beijing gets involved in the war.
Russian offensive. Russian troops have bombed a residential building in the Obolon neighborhood of Kiev on Monday morning. The first parts of the emergency services ensure that at least one person has died in the attack. Antonov cargo airport in Kiev has also been attacked. While preparing the siege on the capital, Putin maintains pressure on the south of the country. British Intelligence assures in a report that Russia has managed to establish a blockade off the Ukrainian coast of the Black Sea that prevents the country from international maritime trade, pending a new landing of troops.
Humanitarian corridors. President Zelenski and the head of the UN, António Gutierres, demand that the operation of humanitarian corridors throughout the country be guaranteed. The mayor of Sumi, in the southeast, has confirmed that this road will be closed this Monday and there will be no evacuation of civilians. Ukraine says it has already moved 140,000 people from areas where the war is raging.
In the image, the state in which the residential building attacked this Monday in Kiev (Reuters) has remained.