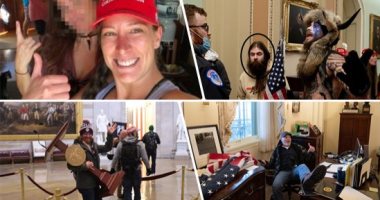 A state of chaos in the Capitol building, known in the media as the night of the storming of Congress, which was performed by supporters of the outgoing US President Donald Trump during the voting session on the state results, which was raised for the first time after they stormed the building and the session following Trump's speech and described the election results as fraudulent.
On this historic night, the storming of the US Congress witnessed the supporters of the outgoing president, acts of sabotage and theft, which were monitored by the lenses of the photographers, which aroused laughter and anxiety at the same time.
In this video, we learn together about the most prominent thefts of the Capitol Building, or the US Congress, which sparked ridicule and laughter on social media, and the concerns of security and technology experts from these thefts.