Dr. Seddik Afifi, Chairman of the Board of Trustees of Merritt University, and President of Thebes Academy, launched an initiative to use artificial intelligence in the early detection of breast cancer, with the participation of the National Council for Women and a number of Rotary Club members, and in the presence of Hanan El Sallab, who is interested in women's issues and health.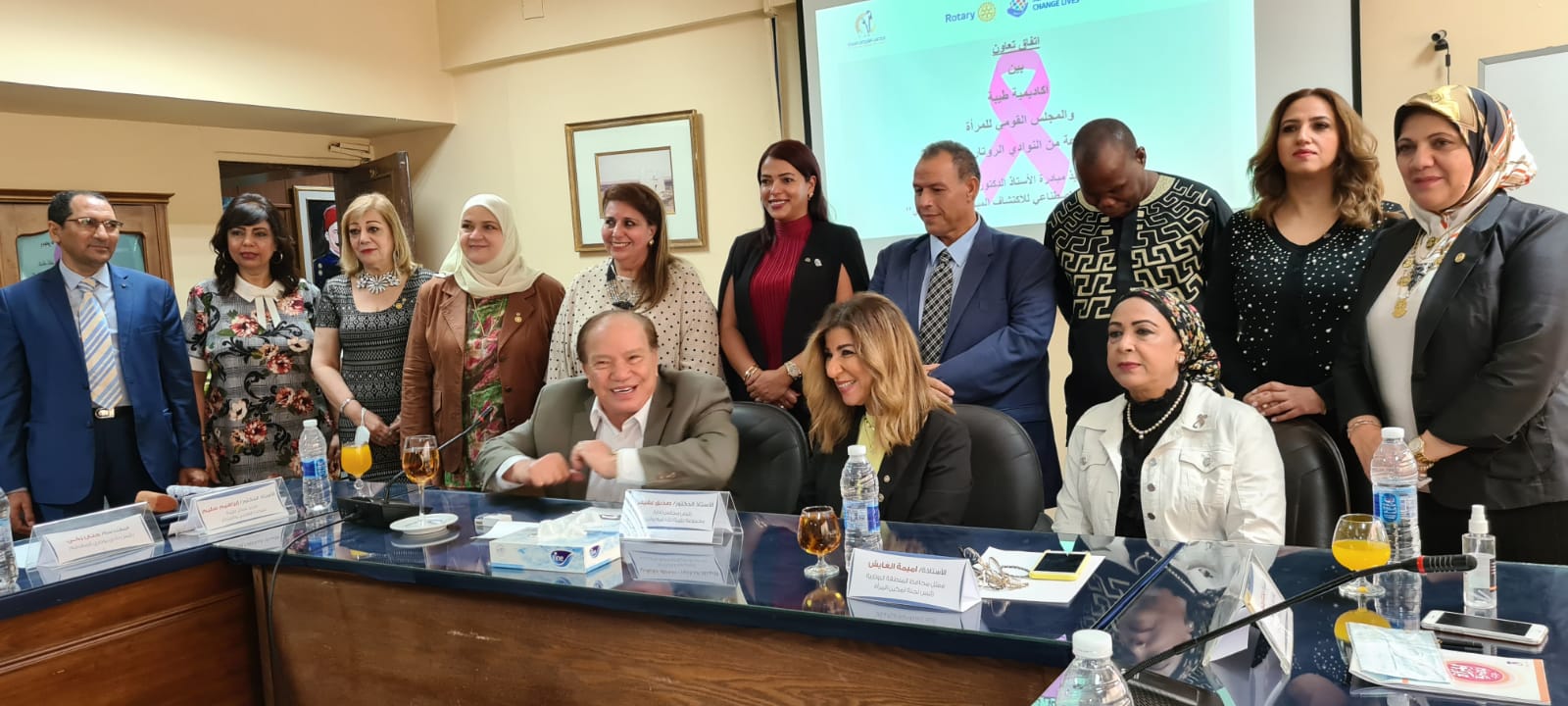 The launch of the AI ​​initiative
For his part, Dr. Ibrahim Selim, Professor at the Faculty of Computers and Artificial Intelligence, former Dean of the Taiba Computer Institute, said that artificial intelligence is a science of modern computer science, which resulted in many devices and equipment such as robots, and it is based on the accumulation of knowledge, information and data, and examples of the results of artificial intelligence Robot Sophia.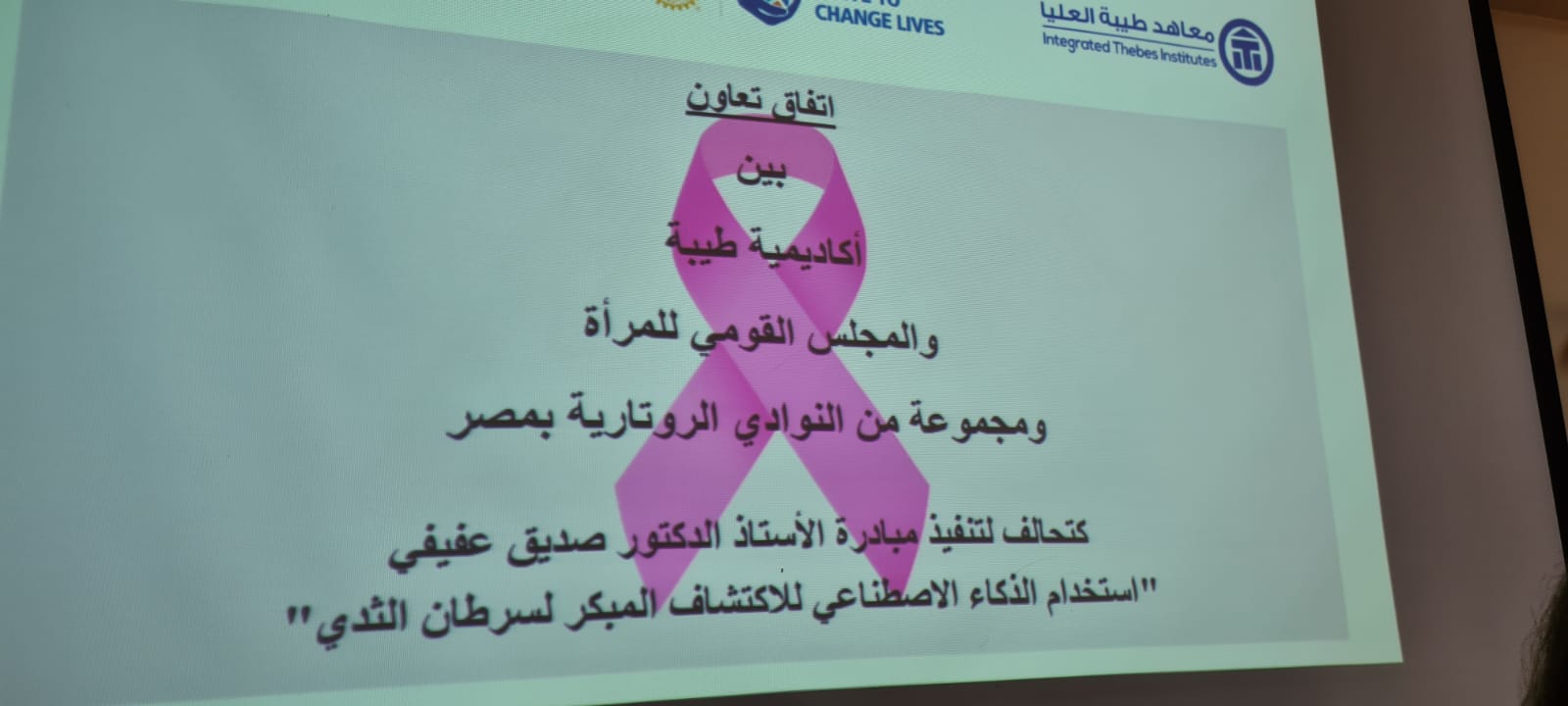 AI initiative
He added, that among the interests of scientists is the use of artificial intelligence in very many fields, including the medical fields, and among these medical fields is the examination and classification of medical images, including the discovery of cancerous foci in x-ray images, as it feeds the computer and teaches it on a set of images infected with cancerous foci and compares them with the healthy ones, and then the Feeding the computer with any unknown images and showing them to it to know the extent of the case of cancer or not, explaining that once the x-ray image is placed in the computer, the diagnosis of breast cancer is diagnosed or not based on his experience and knowledge that was fed to him. .
part of the initiative
For his part, Dr. Seddik Afifi said, "I am a man of education, and I established advanced schools and universities, and established the first private university in Egypt, and today we launched an initiative for the early detection of breast cancer using artificial intelligence, which is a new breakthrough in scientific and medical conquest, and as soon as the initiative was announced, they contacted us." Several parties to participate in this initiative, such as: AI researchers, the National Council for Women, and Rotary clubs, and I expect that the result of this initiative will not appear until after several months, explaining that during the launch of the initiative it was signed by all the participating parties.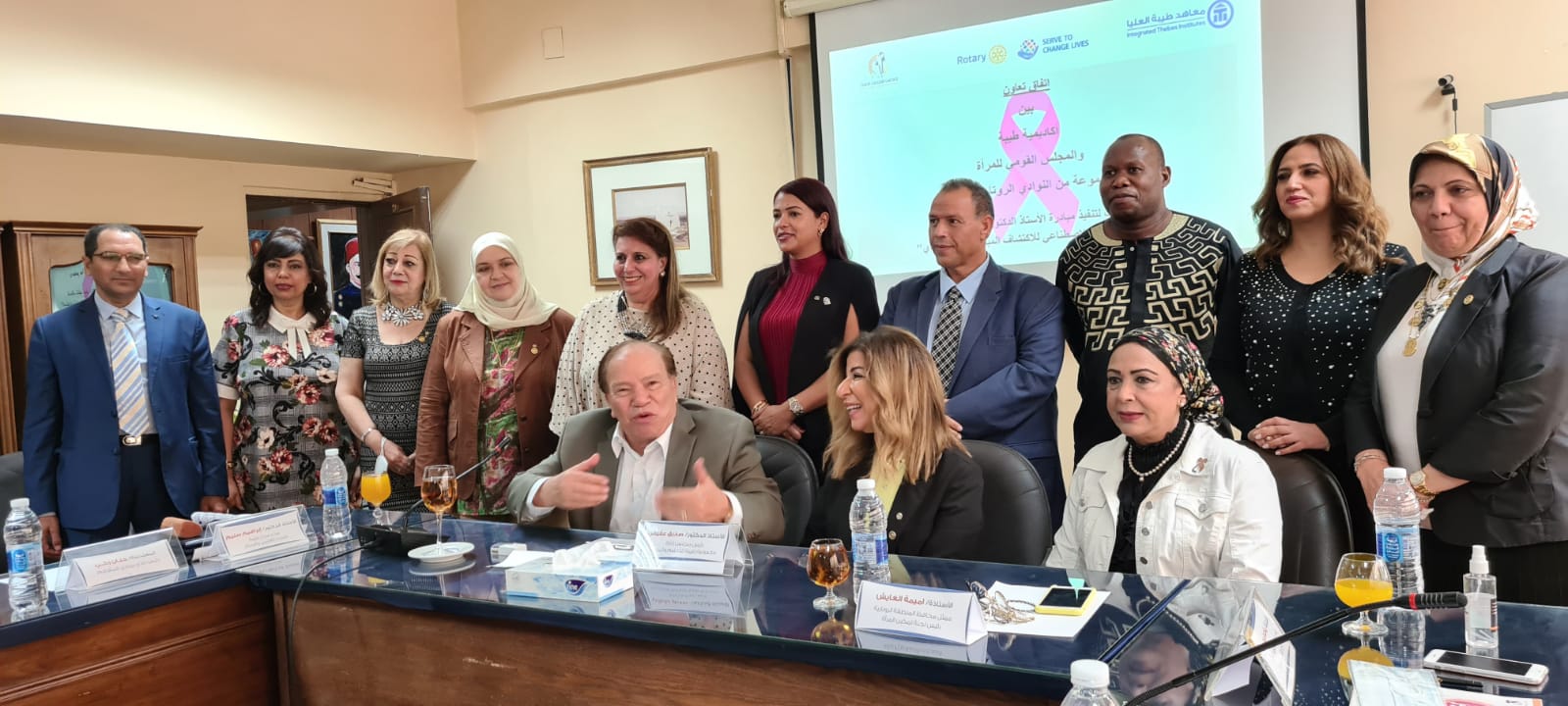 part of the audience
He added, "Artificial intelligence is able to detect breast cancer with an accuracy of 98%, and this helps in the rapid treatment of the disease even without surgery, stressing, we follow a scientific approach and have conducted experiments on a number of patients, and when different parties join us, we can do more." experiments.