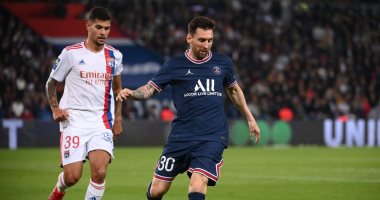 French press reports confirmed that Argentine international Lionel Messi, player of the French team Paris Saint-Germain, has no doubts about his participation in the Manchester City match, which will be held next Tuesday at the "Princes' Garden" in the second round of Group A of the Champions League.
And the French newspaper "Le Parisien" indicated that Lionel Messi will participate in the Manchester City match, and that the Paris coach does not doubt the player's ability to face the English Premier League champion.
Lionel Messi was absent from his team's match against Metz, in which Paris Saint-Germain managed to achieve a fatal victory with a score of 2-1, after Moroccan defender Achraf Hakimi starred and scored the two goals of the meeting.
Lionel Messi suffered a knee injury that led to his absence from the last match, but he is very close to the next match against Manchester City in the Champions League.
According to the Opta global network specialized in football statistics and figures, the current French star, Lionel Messi, is the player with the most goals against Manchester City in history.
Lionel Messi scored 6 goals against Manchester City, before the two matches that will bring together the new French team of the Argentine legend with the English Premier League champion.
The first group in the Champions League group stage included the following clubs: "Manchester City – Paris Saint-Germain – Leipzig – Club Brugge".