Crohn's disease has a wide range of symptoms that vary from person to person, and there is no single test to confirm a diagnosis of Crohn's disease, and symptoms of Crohn's disease are often similar to other conditions, including bacterial infections Health care providers should evaluate your current medical history and use information from diagnostic tests To rule out other possible causes for your symptoms, this process may take some time, according to the Mayo Clinic.
The following report presents the different methods of diagnosing Crohn's disease within a series.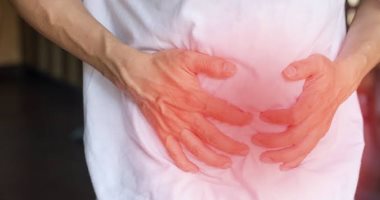 Initial testing and evaluation

The first step in diagnosis and treatment is a standard physical exam of your body. Your doctor will talk to you and ask you questions about your general health, diet, nutrition, family history, and daily routine..
Your doctor may order diagnostic tests to look for signs of Crohn's disease and rule out other possible medical conditions, and your first tests will likely include lab tests of your blood and stool..
Additional tests can include X-rays of your upper and lower digestive tract Your doctor may recommend a test that uses a contrast chemical to help your doctors see a clearer, more detailed picture of your digestive system The type of contrast used varies by test.
Endoscopic and X-ray examination

Your doctor may recommend additional tests to look inside your gut and intestines, and your doctor may recommend an endoscopy to get a detailed look inside your colon using a small camera attached to the end of a lighted tube.
Endoscopes used to test for Crohn's disease include:

Colonoscopy allows doctors to examine the colon, which is the lower part of the large intestine, by inserting a flexible, lighted tube through the anus..
An upper endoscopy allows doctors to view your digestive system from top to bottom, using a flexible, lighted tube inserted through your mouth, down your esophagus, down your stomach, and into your duodenum, the first section of your small intestine.
Colonoscopy requires preparing your bowel. Talk to your healthcare team about ways to prepare, and tips to make this preparation easier.
Take a sample from the colon

Your doctor may want to take a biopsy of your colon or another area of ​​your digestive system during a colonoscopy or endoscopy During a biopsy, a small piece of tissue is removed from inside your intestine for further testing and analysis.
The tissue sampled will be analyzed in a pathology lab and examined for disease Biopsies are also used to screen for colorectal cancer While a biopsy sounds intimidating, medical advances have made this procedure virtually pain-free.
small intestine imaging

These tests are used to examine parts of the intestine that cannot be easily seen by colonoscopy or endoscopy. They work by using oral contrast that you drink and can be seen on an X-ray or CT scan. (CT) Or an MRI (MRI)..