Tired, unsteady eyes reflect our state of health, and as we age, collagen and fat under the eyes diminish, the skin becomes thinner and less elastic, and when dark circles appear, there are some home remedies that should be used to get rid of this problem, according to a report on the website time now news.
Dark circles under the lower eyelid are common in both men and women. It is not only part of normal aging, but it is also a reflection of many other factors that occur in our lives.
Some of the common causes of puffy eyes or dark circles include:


Heredity: If dark circles around your eyes are common in your family, you are likely to get them.
Excessive exposure to sunlight: Excessive exposure to the sun can cause the body to produce an excess of melanin, which causes pigmentation of the skin around the eyes..
Medical conditions: Health problems such as diseases of the thyroid gland, intestines, kidneys, etc. can cause dark circles around the eyes.
Fatigue: Sleep deprivation, excessive sleeping, and extreme tiredness cause fluid to build up under your eyes, making them look puffy..
Natural aging: As you age, your skin becomes thinner and you lose the fat and collagen that kept your skin firm and elastic in previous years. The dark blood vessels under your skin make the skin appear darker..
Eye strain: Too much digital screen time, watching TV, etc..
Allergies: Your body's immune response to allergens releases histamine to flush out harmful bacteria. As a result, you experience itchy, red, puffy eyes. Dark skin under the eyes follows..
Dehydration: Not drinking enough water, constipation, and dry skin all make your eyes look sunken.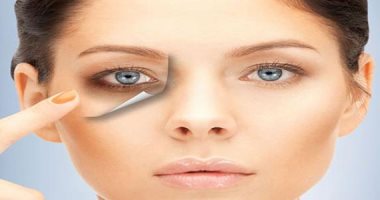 Home remedies to treat dark circles under the eyes:

Cucumber slices: Cucumber has moderate skin-lightening astringent properties. Use cold compresses to naturally repair raccoon eyes. Use fresh, thin slices that are rich in water. First, refrigerate them (place in a clean dish) for 30 minutes and then place the slices over your eyes for 10 minutes. Rinse the eye area with warm water.
Cold tea bags: Many types of tea, such as green tea, act as antioxidants, which have anti-inflammatory properties. Soaking them in clean water and cooling them for 30 minutes, then applying cold compresses to your closed eyes will soothe the tense capillaries in the lower eye area. Leave it on your eyes closed for a while. 10 minutes every day. Remove the bags and wash your face with warm water.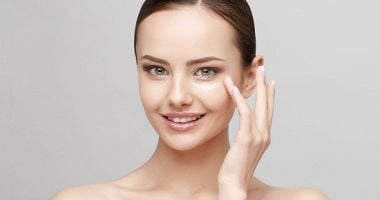 Using potato juice: Potatoes are a natural skin whitening agent, and they are rich in an enzyme called catecholase, which works to lighten and brighten the skin over time. Put it on your eyes for 10 minutes Rinse it with cold water Do this twice a day for two weeks Optionally, you can also add some aloe vera juice or 1 tablespoon of coffee in 2-3 tablespoons of potato juice.
Rose water and whole milk cotton: Mix rose water and whole milk in a ratio of 2:1, Use spoons as a measure and do not bring in excessive amounts Soak two cotton pads in the mixture and cover the eye area. Leave the soaked pads on the eyes for 20 minutes. Rinse with plain water after removing the bandages..
Puree of turmeric and mint leaves: Take mashed mint leaves and add to it 2 pinch of turmeric. Mix well. Apply the mixture to the skin under the eyes and leave it to dry, after about 20 minutes of application, rinse with cold water.