Angina pectoris is one of the most serious health problems that some people suffer from, especially the elderly, and it is a type of chest pain caused by reduced blood flow to the heart and is one of the symptoms of coronary artery disease. mayoclinic Angina is described as pressure or heaviness in your chest, and although angina is relatively common, it can still be difficult to distinguish from other types of chest pain, such as the discomfort of indigestion.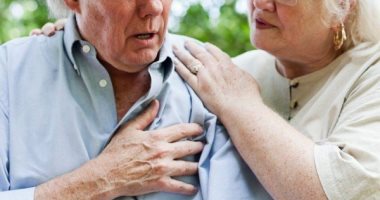 Angina pectoris symptoms

1: Pain and discomfort in the chest, which can be described as pressure and burning.
2: Pain in your arms, neck, jaw, shoulder, or back.
3: dizziness.
4: tired.
5: Nausea.
6: Shortness of breath.
7: sweating.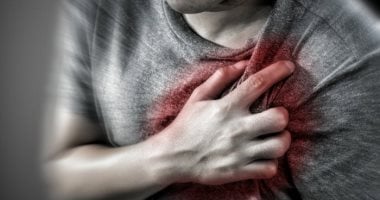 Angina pectoris is caused by reduced blood flow to the heart muscle as your blood carries oxygen, which your heart muscle needs to survive When your heart muscle doesn't get enough oxygen, it causes a condition called ischemia.
Coronary artery disease is the most common cause of reduced blood flow to the heart muscle (CAD). The arteries of the heart (coronary artery) can be narrowed due to fatty deposits called plaques, this is called atherosclerosis..
The following risk factors increase your risk of coronary artery disease and angina pectoris:
1: Tobacco use: Chewing tobacco, smoking and long-term exposure to secondhand smoke damage the inner walls of the arteries, including those of the heart, allowing cholesterol deposits to accumulate and blocking blood flow..
2: Diabetes: Diabetes increases the risk of coronary artery disease, which leads to angina and heart attacks by accelerating atherosclerosis and increasing cholesterol levels..
3: High blood pressure: Over time, high blood pressure damages the arteries by accelerating the hardening of the arteries.
4: High levels of cholesterol or triglycerides in the blood: Cholesterol is a large part of the deposits that can narrow the arteries throughout the body, including the arteries that feed the heart.
5:Family history of heart disease: If a family member has coronary artery disease or had a heart attack, you are more likely to have angina..
6:Older adults: Men over 45 and women over 55 have a higher risk than younger adults.
7: Lack of exercise: An inactive lifestyle contributes to high cholesterol, high blood pressure, type 2 diabetes and obesity.
8:Obesity: Obesity is associated with high cholesterol levels, high blood pressure, and diabetes, all of which increase the risk of angina and heart disease.