Herpes is a skin infection caused by the herpes simplex virus known as HSV Causes painful blisters or sores in different parts of the body, herpes spreads through direct contact with sores, and according to a Mayo Clinic report, each of HSV-1 And HSV-2 Frequent infections This means that after the sores go away for the first time, you may have another outbreak in the future.
In rare cases, the herpes simplex virus can infect other parts of the body, including the brain and spinal cord. These infections can be very dangerous. Herpes can also be dangerous to a newborn baby. A mother with herpes may pass the infection to her baby during delivery. An infection can threaten herpes baby life.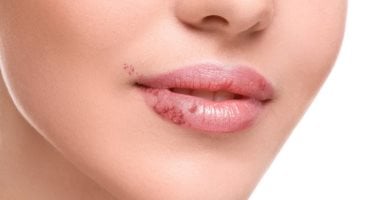 looking test HSV About the presence of the virus in your body Although there is no cure for herpes, there are medications that can help manage the condition.
The herpes test can be used to detect many conditions:
Find out if mouth sores are caused by the herpes simplex virus.
Diagnosis of herpes simplex virus infection in a pregnant woman.
Find out if the newborn has the herpes simplex virus.
Why do you need a herpes test?

The Centers for Disease Control and Prevention does not recommend (CDC) Get a HSV test for people who don't have HSV symptoms but may need a test HSV if:
You have symptoms of herpes, such as blisters or sores on any other part of your body
You are pregnant and you or your spouse have had a previous infection with herpes or herpes symptoms If the HSV test result is positive, your child may need to be tested as well.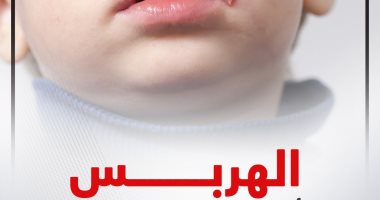 In rare cases, the herpes simplex virus can cause encephalitis or meningitis, life-threatening infections of the brain and spinal cord. You may need a herpes simplex virus test if you have symptoms of a brain or spinal cord disorder. These include::
Fever.
stiff neck.
confusion.
strong headache.
photosensitivity;
What happens during a herpes test?

Test is performed HSV Usually like a swab test, blood test, or lumbar puncture, the type of test you'll get depends on your symptoms and health history. To perform a swab test, your health care provider will use a swab to collect fluid and cells from a herpes sore.
For a blood test, the health care professional will take a blood sample from a vein in your arm using a small needle. After the needle is inserted, a small amount of blood will be collected in a test tube. A lumbar puncture, also called a spinal tap, isn't done unless your provider thinks you may have a brain or spinal cord infection.
During a spinal tap:

You will lie on your side

.

Your health care provider will clean your back and inject an anesthetic into your skin, so you won't feel pain during the procedure. Your provider may apply a numbing cream to your back before this injection

.

Once the area on your back is completely numbed, your provider will insert a thin, hollow needle between two vertebrae in the lower part of the spine.

.

Your provider will draw a small amount of cerebrospinal fluid for testing. This will take about five minutes

.

Your provider may ask you to lie on your back for an hour or two after the procedure. This may prevent you from having a headache afterward

.