Croissants are one of the baked goods that many family members prefer, especially children, and with school entry, many housewives are keen to prepare it as a nutritious breakfast for their children.
Croissants are easy to prepare at home, and mothers can use more than one type of filling, whether cheese, chocolate or jam. In the following report, we show you how to make croissants in an easy way and in simple steps:
Croissant Dough Ingredients:
– 5 cups of flour
– Half a cup of oil
– 3 tablespoons of powdered milk
– Two tablespoons of sugar
Two teaspoons of instant yeast
– salt
– warm water for dough
– butter
An egg and a spoonful of milk for polishing
Cheese or chocolate for filling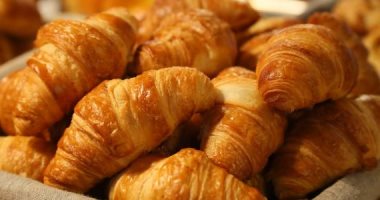 How to make croissants
How to make the croissant:
– Put the flour in a bowl, then add the yeast, salt, sugar and powdered milk, and start to stir well the ingredients, then add the oil while continuing to stir, then gradually the warm water and knead well until a cohesive dough is formed.
Cover the dough and leave it to rise for at least an hour.
Divide the dough into medium-sized round pieces, cover, and leave for about 10 minutes.
Roll out each piece of dough on a floured surface, and roll it out to a thin thickness, then brush with butter.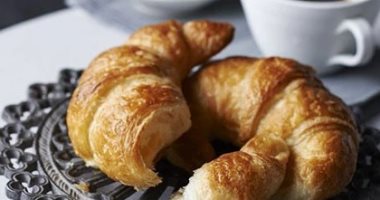 Croissants
Put the flat dough on top of each other, brushing it with butter between each layer.
Use a rolling pin to roll out all the layers until the thickness of the dough is thin, then cut it into triangles.
Put the cheese or filling you like on each triangle and roll the triangle from its base to its tip.
– Put the croissants in a tray and brush the face with eggs and leave to ferment again for half an hour.
– Then put it in the oven after heating it on a medium temperature and leave it until it takes a golden color.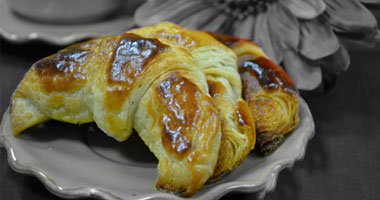 How to make croissants