What do you do if you or someone close or dear to you suffers a burn? In the following report, we provide some first aid that must be done when anyone is burned, according to the report published on the website " medicinenet".
The report explained that the treatment of burns depends primarily on the location of the burn, the area of ​​the body that was exposed to this matter, and the degree of the burn.
He pointed out that the skin plays an important role in regulating fluids and temperature in the body, and when the skin is injured, it loses the ability to maintain this regulation, and the skin also acts as a protective barrier against bacteria and viruses that live in the world outside the body..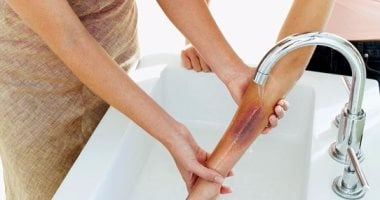 How are burns classified?
This question was answered by the report, noting that burns are classified based on their depth. The first-degree burn is superficial and causes local inflammation in the skin. Second-degree burns are deeper, and cause a person to feel pain, redness and inflammation, and ulcers occur in the skin, while third-degree burns Deeper, involving all layers of the skin, actually killing that area of ​​skin. Due to nerve and blood vessel damage, third-degree burns appear white and leathery and tend to be relatively painless..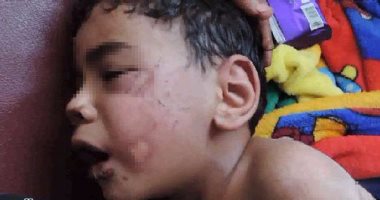 As for the method of treating burns or first aid that you must do, they are as follows:

The treatment of burns depends on the depth, area, and location of the burn, and the depth of the burn is generally classified as first, second, or third degree.
First-degree burns are superficial and have similar characteristics to sunburn, so the skin is red, and in fact usually painful.
Second-degree burns look similar to first-degree burns. However, the damage is now severe enough to cause blistering of the skin and the pain is usually somewhat more severe. In third-degree burns, the damage progresses to the point of death of the skin. .
Among the most prominent tips or first aid, which must be done to protect the person who was burned, including:

Remove the victim from the burned area.
Remove any burning material from the person.
Once the casualty is in a safe place, keep him warm and still.
Try wrapping the affected areas with a clean sheet of paper if available.
– Do not use cold water on the injured.
Burns to the face, hands, and feet should always be considered a major injury.
Gently clean the wound with lukewarm water.
The burn can be covered with a topical antibiotic ointment.
If there is concern that the burn is deeper and may be second or third degree in nature, seek medical attention.