Lemon has many health benefits, as it plays a role in maintaining the health of your hair, in addition to containing 6% of citric acid, which makes the taste sour, as this fruit also contains vitamin CCalcium, folic acid, iron, magnesium, phosphorous, potassium, zinc, sugar, and carbohydrates, and it also contains antioxidants that protect your hair from annoying problems that affect it.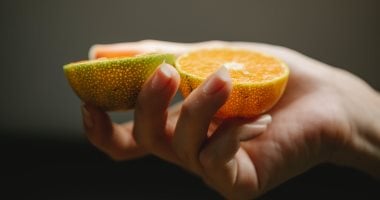 According to a report published on the Express website, lemon juice helps maintain hair and makes it healthier and shinier, and the following are the health benefits of lemon for hair:
1. Makes your hair naturally shiny

Lemon water can add shine to natural hair, the use of lemon water will prevent dull and dry hair, also moisturizes the hair and makes it look healthy and shiny.
2. Get rid of greasy hair

The scalp produces excess fat as a result of a defect in the activity of the sebaceous glands, which forms a waxy layer of oil on the skin, and lemon may be the best way to get rid of scalp fat, as the benefits of citric acid in lemon can overcome the excess fat on the scalp. Lemon helps cleanse the scalp and open clogged hair follicles.
3. Overcoming the problem of dandruff

Although dandruff is not contagious, having dandruff can lower your confidence, so lemon juice may be a good option to treat and get rid of it.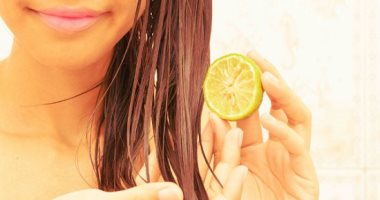 4. Maintains the health of the scalp

Lemon also contains other nutrients that have the ability to nourish the scalp, including Vitamin C and Vitamin B which strengthen hair follicles and also stimulate collagen production to repair damaged hair.
5. Maintain hair color

Lemon contributes to maintaining the color of your hair, protecting it from drying out and giving it good hydration.
There are some ways in which lemon can be used to maintain your hair, as you can squeeze half a lemon from water and then dissolve it with two cups of water and then mix two tablespoons of apple cider vinegar and then apply it evenly on the hair, for a few minutes and then rinse it later with fresh water.
You can also mix a tablespoon of lemon water with two cups of water, then massage the mixture into the scalp and then rinse it well.