WASHINGTON LETTER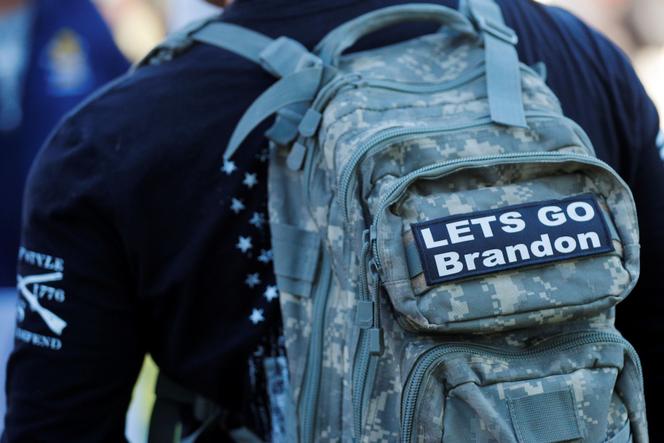 It all started with Brandon Brown's first victory on the Nascar circuit in early October in Alabama. A great day for the 28-year-old pilot, euphoric as it should be. As a reporter tried to get her impressions on the track, a handful of spectators sang a song hostile to the American president, « Fuck Joe Biden ! » The journalist, headphones on, misunderstood their poor slogan, it seems, or perhaps she wanted to lessen the scope. She explained on the air that the crowd was screaming « Let's go Brandon ! »
The fire caught on very quickly. In the Trumpian world, the young woman's membership of the NBC channel was further proof of a liberal plot, of a desire on the left to silence the supposed anger of the people against the American president. In a spectacular turnaround, the encouragement – « Let's go Brandon ! » – became synonymous with insult, banned from the air anyway.
The editorialists of the conservative channels feasted on this new anti-democratic rallying cry, while on social networks, it was available in all forms, from mugs to t-shirts. Musical versions, in rap, have garnered instant success on online platforms. In the Democratic camp, the hashtag #ThankYouBrandon was launched on Twitter, as a counterattack. But the magnitude of the wave is difficult to contain.
"It's not a sentence, it's a movement! "
An airline pilot flying between Houston and Albuquerque stood out by calling out to passengers with the slogan. A reporter from the Associated Press, among them, recounted the scene. On November 4, determined to stand out during her meeting with Donald Trump in Mar-a-Lago (Florida), Lauren Boebert, elected from Colorado, wore a red dress. This was intended as an imitation of the one, much commented on, worn a few weeks earlier by Democrat Alexandria Ocasio-Cortez.
"Tax the rich", said the latter. « Let's go Brandon ! », replied the garment of Lauren Boebert, who embellished the photo, on her Twitter account, with the following comment: "It's not a sentence, it's a movement! " On October 23, Republican Bill Posey (Florida) finished his speech in the House of Representatives with a clenched fist, repeating the famous slogan. Two days earlier, his colleague Jeff Duncan (South Carolina) wore a mask with the inscription.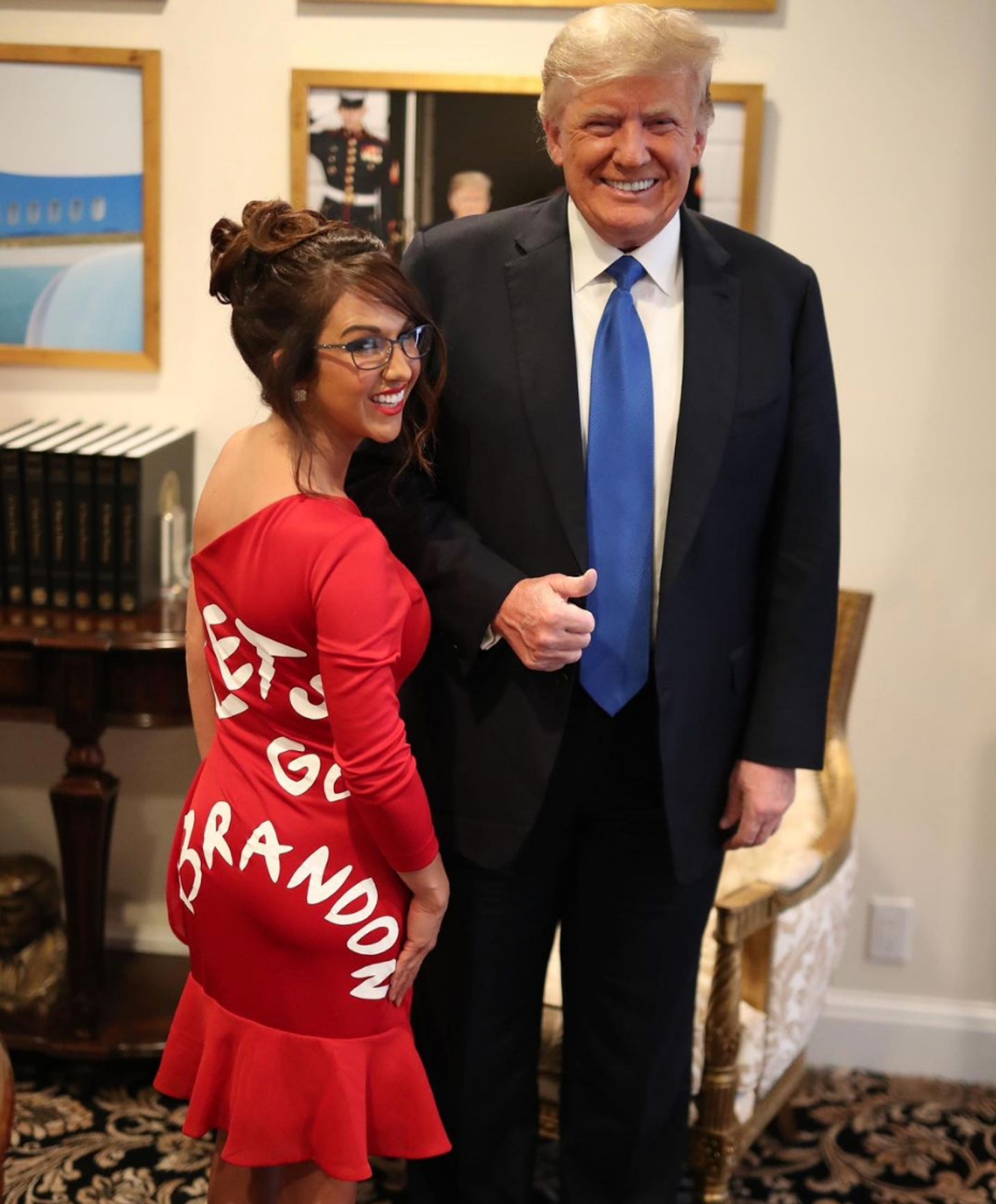 On November 3, Florida Governor Ron DeSantis, often touted as a possible presidential candidate, spoke about « l'administration Brandon » in front of a delighted audience. Noting the cries of satisfaction from the public, the speaker then said that Donald Trump had suffered much worse insults during his presidency. Not fake, but without the same virality. « Fuck Trump ! », for example launched the actor Robert De Niro, in June 2018, at the Tony Awards ceremony. According to Ron DeSantis, "This song [« Let's go Brandon ! »] took his own life because he exposed the dishonesty of these corporate reporters ".
You have 55.56% of this article to read. The rest is for subscribers only.