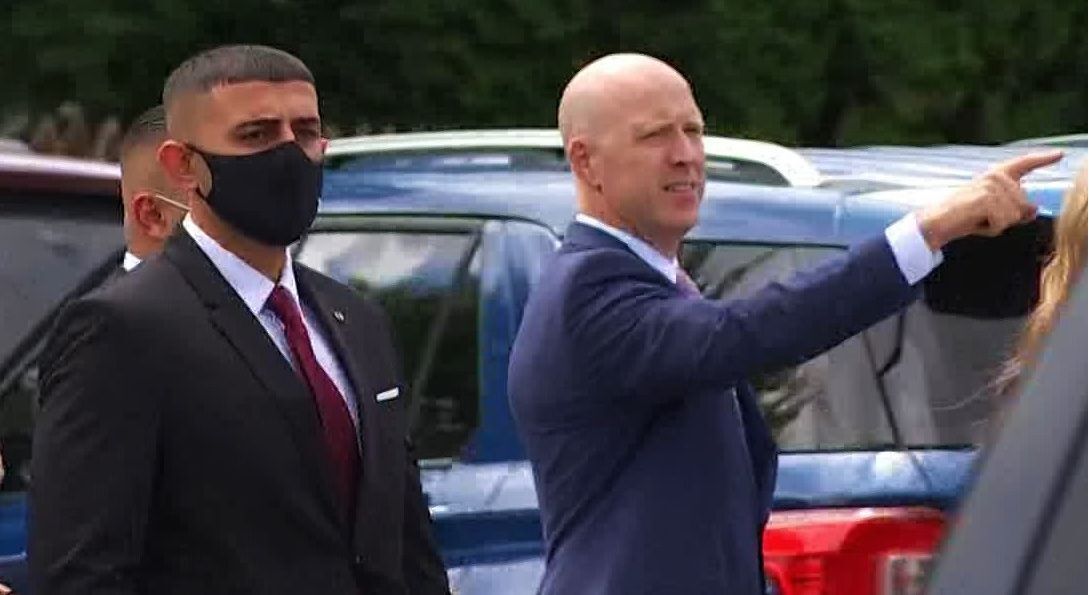 The operator of the limousine company involved in the 2018 deadly Schoharie crash that killed 20 people will not serve prison time under the terms of a plea agreement.
Nauman Hussain pleaded guilty on Thursday to 20 counts of criminally negligent homicide. The hearing was moved to Schoharie Central School to accommodate the large crowd.
He will be sentenced to 5 years of probation and have to perform 1,000 hours of community service, according to documents of the plea agreement obtained by WNYT NewsChannel 13, The Post-Star's media partner.
Sentencing will take place at a later date.
Hussain operated Prestige Limo. The illegally modified stretch limousine was carrying 17 young adults on their way to a birthday party on Oct. 6, 2018, when the brakes failed.
The 2001 Ford Excursion blew through a stop sign at the intersection of Route 30 and Route 30A at 100 mph. It crashed into an SUV in the parking lot of the Apple Barrel Country Store before coming to rest in a ravine.
The driver, 53-year-old Scott Lisinicchia, of Queensbury, the 17 passengers and two pedestrians in the parking lot were killed.
Officials have said Lisinicchia was not properly licensed to drive the vehicle.
State police said the cause of the crash was catastrophic brake failure.