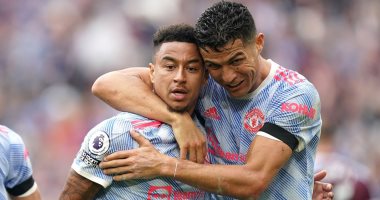 Manchester United star Jese Lingard confirmed that the team is seeking to crown the English League Cup title, before the confrontation that the Red Devils face against West Ham United, on Wednesday evening, in the third round of the competition.
"You always have to start well and show what you can do against the rest of the teams," Lingard told Manchester United's official website.
"The main goal is to win the title and I think we have what we can, the talent, everyone is hungry to play and everyone is working hard in training," Lingard added.
The Manchester United player stressed the difficulty of facing West Ham, saying, "West Ham matches are always difficult, but we will play the next game with confidence."
The Manchester United team, led by its coach Ole Gunnar Solskjaer, won a fatal victory from its host West Ham 2-1 in the match that brought the two teams together on Sunday afternoon, in the fifth round of the English Premier League competition, at the "London Olympic Stadium".
Said Benrahma advanced in favor of West Ham in the 30th minute with a powerful shot that hit Frenchman Raphael Varane to put De Gea's net into the net, then Cristiano Ronaldo scored the equalizer against West Ham, in the 35th minute of the first half, and in the 89th minute Jesse Lingard scored the goal. The second for Manchester United against West Ham with a great shot.