The Argentine star, Lionel Messi, player of Paris Saint-Germain, his followers and fans, shared a picture that he collected with his wife and children, through his personal account on the Instagram site, next to a miniature body of the Eiffel Tower, and next to it the Paris club logo, to gain more than a million likes within minutes of publishing the image.
This photo comes after the Paris Saint-Germain quartet, yesterday, in the net against Carmon Font, at the Parc des Princes, in the fifth round of the French League.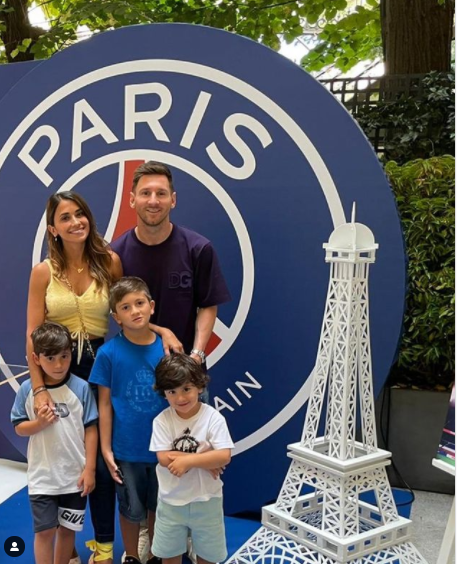 Messi family
Argentinian coach Mauricio Pochettino praised Kylian Mbappe, coach of the Paris Saint-Germain team, after the wide victory over his counterpart Clermont Foot with four clean goals, and Pochettino said in statements after the end of the match about the boos from the fans against Mbappe: "I did not hear anything, what I heard Is the warm applause they did when he scored the goal".
The Argentine coach continued, "Mbappe is a great professional and a good boy, he has a great love for this club and he has already shown it."".
Regarding the injury of Spanish defender Sergio Ramos, he said: "Ramos' injury is not worrisome at all, but he will not be with us in our first match in the Champions League."