Liverpool club, the professional in its ranks, revealed the Egyptian star Mohamed Salah, match date against Preston North End in the Round of 16 English League Cup competition.
And Liverpool said on his page on the social networking site Twitter, that the team's match against Preston, in the last stadium, "Dibdel", in the round of 16 in the Carabao Cup, at exactly nine o'clock. Wednesday, October 27 next.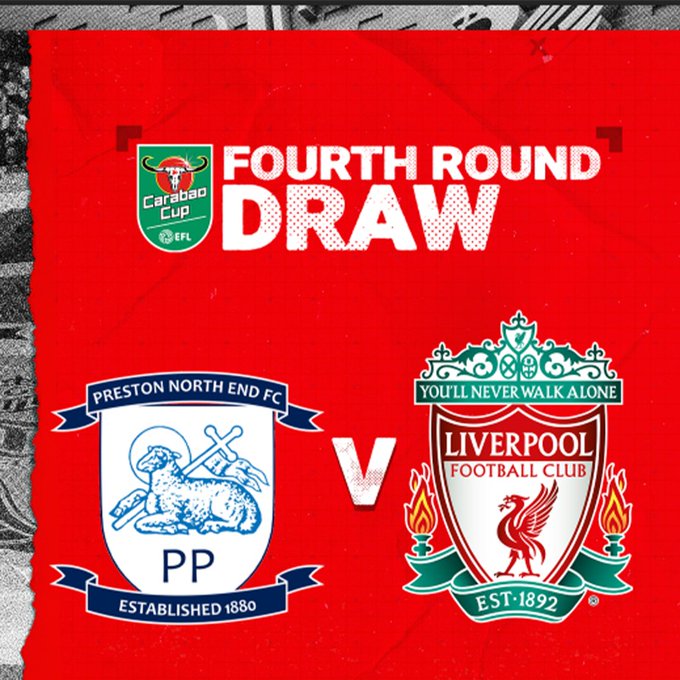 Liverpool
Liverpool qualified for the round of 16 of the English League Cup after defeating its host Norwich City 3-0, to face Preston.
Liverpool is currently preparing to play the Brentford match, scheduled for 6:30 p.m., tomorrow, at the latter's stadium, as part of the sixth round of the English Premier League championship for the current season 2021/22.
Liverpool coach Jurgen Klopp spoke to the club's official website about the readiness of 6 of his players before facing his host, Brentford, saying: "Trent Alexander-Arnold is available again after he missed the victory over Crystal Palace due to illness, he returned to training, trained. Yesterday and he'll be fine."
On the Brazilian striker Firmino, the German coach said: "Firmino has already trained for two or three days, so he returned to the competition, but he will be in regular training and then we have to make a decision if we take him with us or not, he will be in the Porto match, as for Brentford, we have to to see".
Klopp talked about the rest of the players, "Nabi Keita may not participate, it is not dangerous, but we have to wait for the pain to subside to a great extent, as for Thiago there is no chance of his presence, James Milner was something similar to Trent, I saw him running here, no one told me differently I think he will be in training today."